Cycling-Day 3-Hakuba and Otari(42.5/6,218.2km)
Day 3, 96days for cycling, total distance 6,218.2km, total climb 80,931m
Hakuba and Otari 11:26-15:09
Distance today 42.5km, climb 1,102m, duration 2:6, avg speed 20.2km/h, burned 930kcal
Gear: Eurasia 520
Outbound route log
Inbound route log
A short run in Hakuba.
It was rainy yesterday. The forecast was not good today, and I stayed up very late watching a movie.
I got up very late and found it was not raining! What a forcast!
Today Otari village has a cylcling competition "Tsugaike Cycle Classic 2012". The entire course has 17km, 1,200m climbing. I did not join the competition, but now take a look at what's going on.
The competition was finished and the athletes were loading bicycles.
It is a off-period in Hakuba and Otari villages. The competition may have brought good sales.
Gondola lift middle station.
I was not allowed to climb today, as athletes were still descending.
It seemed the summar already.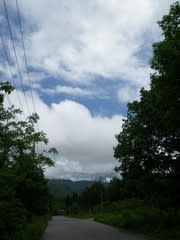 Hakuba Cortina Ski Resort.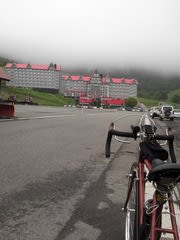 Powder junkies like me love this place very much.
We say, "When the red rooves are covered white, you should expect really good powder snow."
Now today we should not expect the powder snow as we see the red rooves.
The chair lift on the right was the one we made a long cue on a powder day.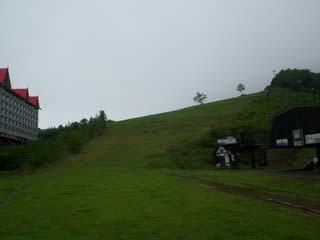 After Cortina I came to Tsugaike again.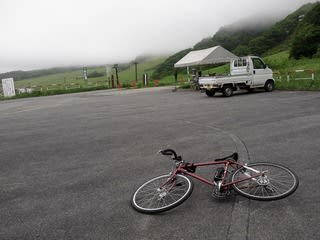 Now I should be able to climb, but it was late to me.
Kurobishi trail was closed.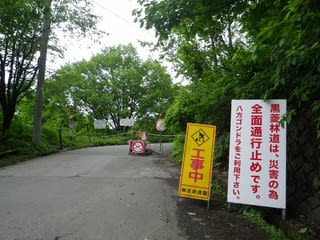 After the cycling I went to a cafe "Senjyu".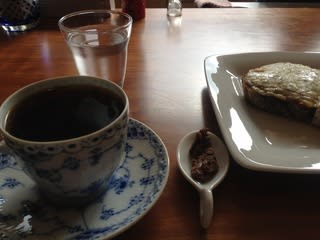 The right one is Fuki-miso toast.
A toast with Fuki-miso paste, or butterbar & soybean paste with cheese. It is very much unique, but very tasty.