Ski day 57 at Hiuchi-Day1
57th day for this ski season, 29 days for powder, 21 days for backcountry, telemark for 16 days
Hiuchi 9:30-17:00
Gear: Teneighty GUN+GARMONT RADIUM
The god of powder snow came to us to say good-bye for this season.
We went to Mt. Hiuchi, with
BanYa tour
.
I left Hakuba at 5.30am. It was cloudy, and started raining.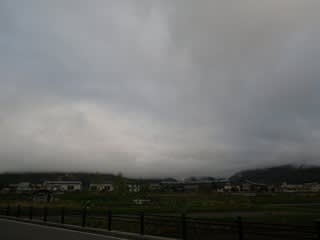 At the meeting point, it was raining heavily. According to the forecast it would stop raining in the afternoon. Now we move to the start point.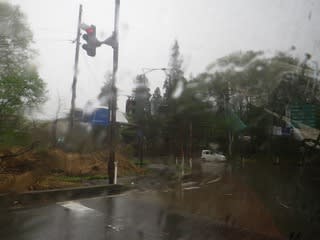 On the way to the start point, it was still raining. It would not be a good idea to climb while raining.
But it turned snowing at the higher place.
Sasagamine. I came here by bicycle
last August
.
We start here. It was still snowing.
We were joking that it would be the powder snow.
But it became true.
The trees were covered with the snow. It looked like in February or early March.
Koyaike Hut, where we stay.
We planned to leave stuff and to go skiing, but it was too windy and no visibility.
Then we stayed at the hut for a while.
An hour later, it became sunny.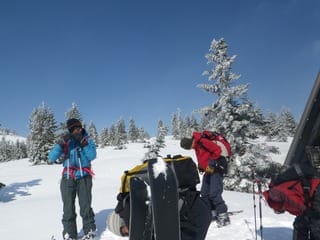 The wind was still blowing strong, but we go skiing now.
It looked like the winter.
The terrain was a little hard, but there was the powder snow!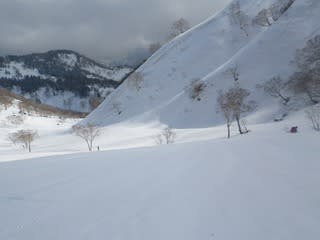 Nice view.
We climbed back to the hut, but there should be better place.
Now we go for extra.
Here we go now.
Wow, it looks nice.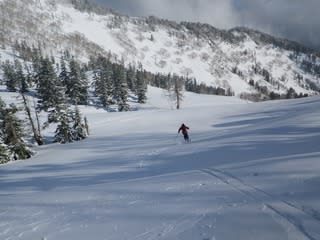 It was the real powder snow.
We cannot believe it is middle of May.
A can of beer to the memory of a man who may give us the powder snow from the heaven.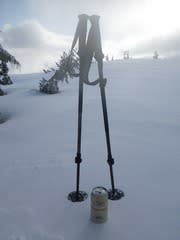 Continued to
Ski day 58 at Hiuchi-Day2