Ski day 53 at HappoOne
53rd day for this ski season, 28 days for powder, 17 days for backcountry, telemark for 16 days HappoOne 8:40-10:40
Gear: Pocket Rocket(Telemark)+GARMONT ENER-G
This would probably be the last day at HappoOne.
The forecast said it would be raining today.
I tried to wake up late, but the cabin life last three days made me wake up early.
It had not been raining yet. I should go skiing before raining.
No visibility above Usagi.
Very foggy at Grat.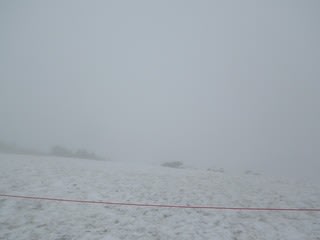 The tarrain was hard. It is strange Masago sawa, 600m higher than here, was much softer yesterday.
Descending to Kurobishi.
We had visibility here and also good snow condition.
Skyline #2 chairlift. The service is almost ending and the snow became fewer.
The place we enjoyed powder snow became grassy.
The terrains at Skyline was hard enough to run.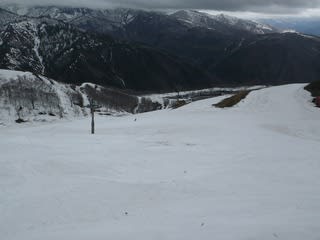 It was fun and I did three runs.Then it started raining.
Before going home I ran on Panorama.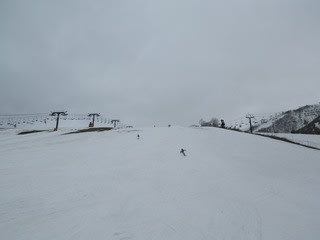 HappoOne.
I see the season is shorter than I feel.