Ski day 52 at Tateyama -Day 3-
52nd day for this ski season, 28 days for powder, 17 days for backcountry, telemark for 15 days
Tateyama 7:50-14:40 Gear: Teneighty GUN+GARMONT RADIUM
Continued from
Ski day 51 at Tateyama -Day 2-
Beautiful blue sky on the third day at Tateyama.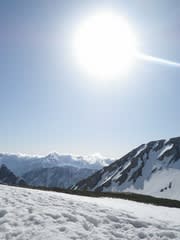 Sunny in the morning.
Getting warm. The snow got melting nicely for climbing skins.
Here we go now.
We found a rock ptarmigan again at Bessan peak.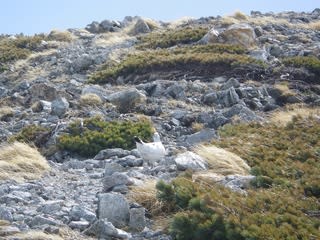 We found many ptarmigans this time.
Here we came to Bessan peak.
It was sunny here, but the sea of clouds covered the mountains over there.
The forecast said it would be worse.
Dynamic sea of clouds.
Now we descend to Masago sawa.
Here we go now.
This slope was also nice.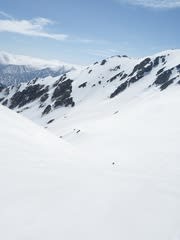 Skied down to the sea level 2300m and climbed.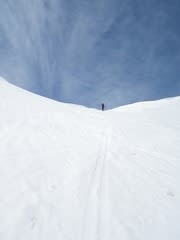 Climbing skins worked to the ridge.
Walked on the ridge and
descend to Obashiri.
Then we tried to go to Oyama dan, but many people seemed to already be there.
We chose another place.
This was also nice.
The mountains were being covered with clouds, as the forecast said.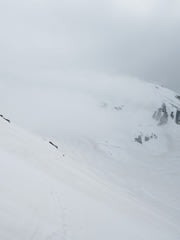 It was good to finish.
Tateyama station.
Cherry blossoms. We cannot believe we were in the snow.
Mt. Tsurugi, that we were looking at a few hours ago, was seen from the parking of store.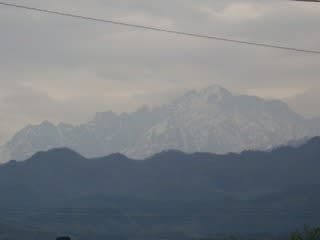 We enjoyed skiing for three days. We love Tateyama.