Cycling-Day 1-Enoshima(100.0/6,155.2km)
Day 1, 94days for cycling, total distance 6,155.2km, total climb 78,691mEnoshima 8:38-16:07
Distance today 100.0km, climb 1,085m, duration 5:57, avg speed 16.8km/h, burned 2,562kcal
Gear: Eurasia 520
Today's route
I go skiing one more time, but start cycling again.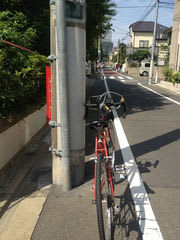 It has been 6 months since
I rode last time in November
.
The destination this time is Enoshima, in Kanagawa, as a moderate ride.
I got up at 7am and wanted start, but my new iPhone cable did not fit in a mount case.
I had to cut the case to fit.
Then the start time was after 8:30.
Accessory designers, please do not change the design so much.
It is sunny , nice weather. Not too hot.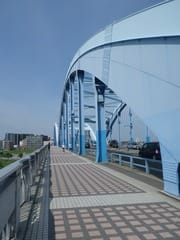 Maruko-bashi bridge.
Arrived at Enoshima, for 2 hours 33 mins, 48km from my home.
My late breakfast and early lunch.
Sardine on rice bowl.
Today the fishing seemed not good and they could not catch fishes enough.
Half was fresh, and the other was boiled.
Now I go home.
Rail crossing at Totsuka station.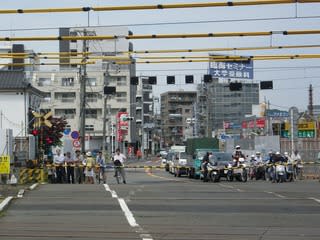 Usually I could pass in a few minutes, but I had to wait more than 20 minutes.
The train came one and after.
I could not wait and had to walk on a bridge a bit far from the crossing.
After coming back to the road and looked at back.
The crossing was still closed.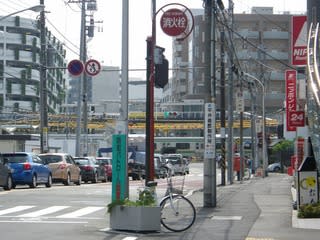 I found a news there was a suiside stopping the trains.
After the accident I could run smoothly.
Nice ride for the beginning of the season.