Ski day 50 at Tateyama -Day 1-
50th day for this ski season, 28 days for powder, 15 days for backcountry, telemark for 15 days
Tateyama 10:00-16:00
Gear: Teneighty GUN+GARMONT RADIUM
After 6 months I came back to Tateyama.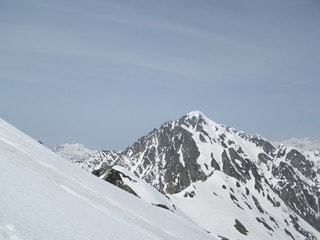 Continued from
Ski day 49 at YariOnsen/Hakuba-Yarigatake
The second day of the Golden Week I went to a three-day tour to Tateyama with my friend.
We left Hakuba at 3am.
It was still dark.
We arrived at Tateyama station at 5.30am. We slept for a while, then went to the window.
A long cue for the ticket window.
We took a direct bus to Murodo.
A famous snow wall from the bus.
Here we come to Tateyama.
We put climbing skins and started climbing.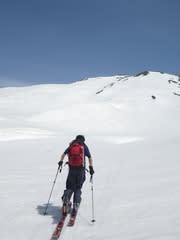 I was very hot today.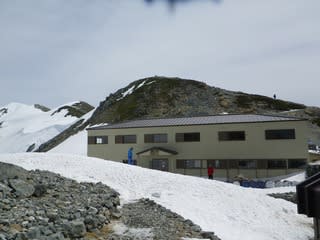 We arrived at Tsurugi-gozen cabin.
Today we stay here. We left unecessary stuff and started climbing again to Tsurugi-Gozen, a peak next to the cabin.
Tsurugidake, on the left and Hakuba summits (in the middle, seen far).
Hakuba-yari, in the middle of Hakuba summits was the mountain we climbed 24 hours ago.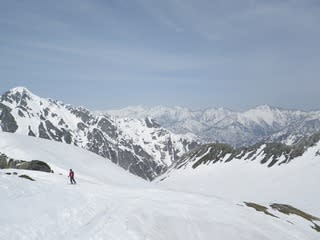 It is strange to see the peak again 24 hours after we climbed.
Here we go.
No track and very nice wet snow.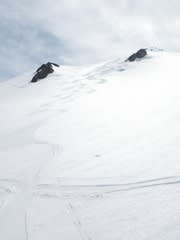 Nice slope.
Then we went down to Heizo Dan (Heizo valley) to see the condition.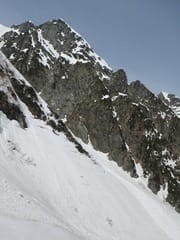 Unfortunately the valley was covered by debri.
It's a shame that we could not enjoy skiing here, but we are lucky that we would not be hit by the avalanche.
A nice night view of Toyama City.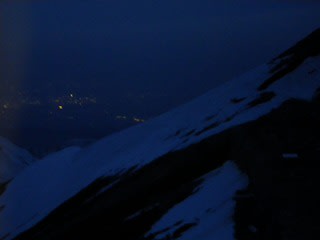 Continued from
Ski day 51 at Tateyama -Day 2-