Ski day 47 at Hakunori
47th day for this ski season, 28 days for powder, 12 days for backcountry, telemark for 15 days
Hakunori 9:00-13:30
Gear:
BanYa
M1102+GARMONT RADIUM
We skied down on a big slope of Mt. Hakuba-Norikura (Hakunori).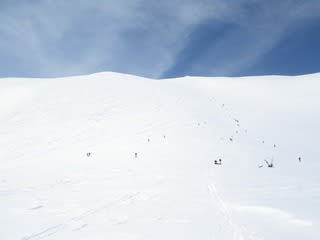 It was foggy in the morning but I knew it should be fine today.
Also I knew the condition should be good as I investigated yesterday.
A long cue for the gondola lift.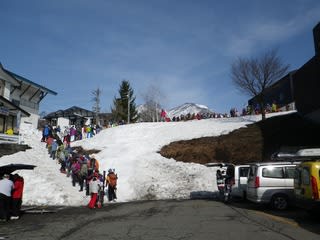 Not a long cue for ride, but ticketing.
It took 30mins. to buy the ticket.
Very few climbed up from here as the lopeway is now available.
It was hot today to climb.
Tenguppara, a highland above Tsugaike. Many people already began climbing.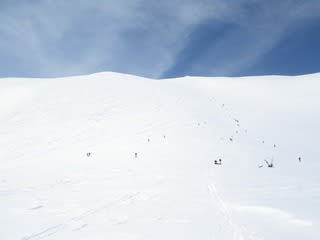 Nice view.
Here we go now.
We enjoyed the big slope.
Then we went straight to Okuhiyo.
Nice condtion. The skies ran fast.
Serow parent and child.
Okuhiyo peak.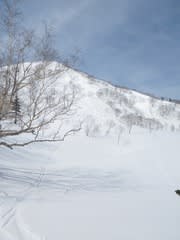 The east side already got snowside.
We climbed up Urahiyo.
This is our favorite place for the powder snow, but it was not anymore. We have never seen such wet snow before.
Then we went back.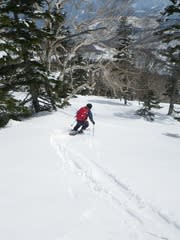 The other side was awful wet snow.
We came back to Tsugaike Highland Ski Area.
This is probably the last to come here.
Ramen YaEn for lunch.