Ski day 46 at HappoOne
46th day for this ski season, 28 days for powder, 11 days for backcountry, telemark for 15 days
HappoOne 14:10-16:20
Gear: Pocket Rocket(Telemark)+GARMONT ENER-G
People won't believe me, but it was snowing.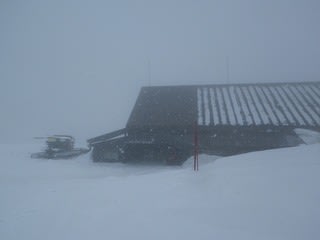 It was raining from Friday night.
At the village it was raining all day. I watched a movie last night very late, and woke up very late.
The forecast said the freezing level was 2000m. Then I went to find out how the condition would be.
The snow became less at the bottom (Nakiyama).
I hated to get wet on the chairlift, and took the gondola lift.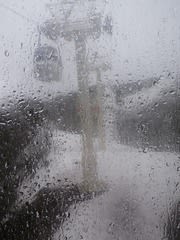 Usagi
The rain turned to sleet.
I ran on Riesen twice, and went up.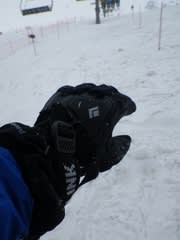 It turned to the snow.
It was snowing at Grat.
Much different from the bottom.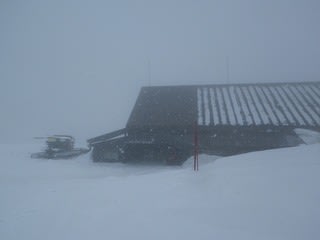 The powder snow on the melted snow.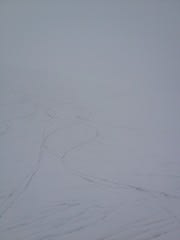 It was fund and I did several runs until the Grat lift was closed.
It seems ok tomorrow.
It was nice melted snow on Riesen. The skies ran fast.
The ground appreared at Riesen. Very sorry to see it.