Ski day 45 at Urahiyo
45th day for this ski season, 27 days for powder, 11 days for backcountry, telemark for 14 days
Urahiyo 8:30-13:30
Gear:
BanYa
M1102+GARMONT RADIUM
Beautiful blue sky after the powder day.
We went backcountry skiing today.
Warm weather was forecaseted. We should go to higher place.
We chose Urahiyo.
A long cue for the gondola lift.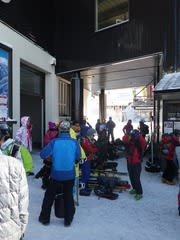 Today the 7th
ski mountaineering championship
was held.
A road to the mountain.
A mountain guide advised us the west peak was really good in the morning.
Then we went there.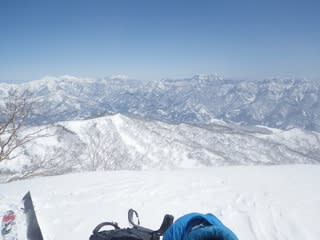 It was windy but the slope looked very good.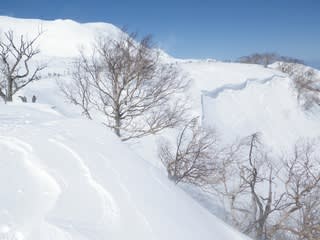 Beautiful sky. Far mountains were seen very well.
Japan sea was clearly seen.
Now we ski down.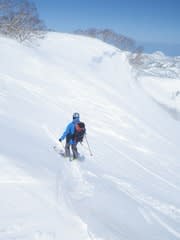 It was still windy but it looked good just below.
Really nice.
And powder!! I was shouting.
We came to the bottom of Urahiyo.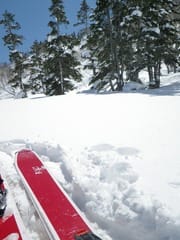 Now we climb up Urahiyo.
It was also good at Urahiyo.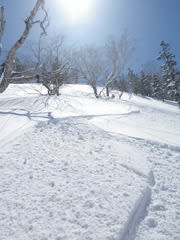 We got twice.
The front side of the mountain was awful. The snow got melt and heavy.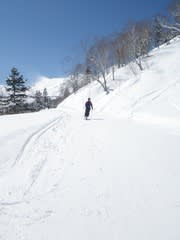 Really a nice day.
Buckwheat noodle for lunch.