Ski day 44 at HappoOne
44th day for this ski season, 26 days for powder, 10 days for backcountry, telemark for 14 days
HappoOne 8:00-11:00
Gear:
BanYa
M1102+GARMONT RADIUM
The second last powder day in ski area.
I don't take many pictures in a powder day.
We did not believe a powder day comes again, but the fresh snow depth was 40cm on Thursday, and the fresh snow was forecasted Friday night.
I could see stars in the sky when I arrived, but it started snowing.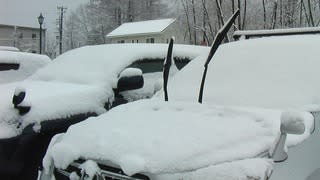 It snowed on the base.
Looks less, but we went to the gondola lift station anyway.
A long cue, but not only powder junkies but also basic skiers and other ordinary skiers.
My friend came back from USA and ski together.
We started from Tanuki, Kurobishi and Skyline course.
Visibility was not good but snow was perfect.
Then we ran on Skyline some.
The fresh snow was almost finished by 10am.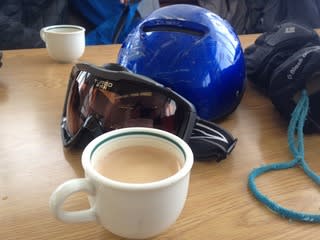 Coffee break at Cafeterria Kurobishi.
Ramen Yaen for lunch.
And coffee at Coffee Senju.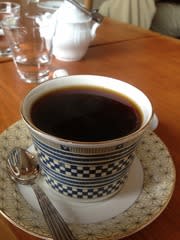 Korean barbeque for diner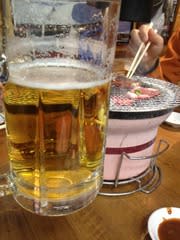 Thanks for the great powder snow in April. It should be the last one, but I would believe this is the second last.