Ski day 43 at Nechidani
43rd day for this ski season, 25 days for powder, 10 days for backcountry, telemark for 14 days
Nechidani 8:50-14:40
Gear: Teneighty GUN+GARMONT RADIUM
Attended to
BanYa tour
, in a long time.
We went to North Otari, which had much more snow than usual.
A strange view on the road side.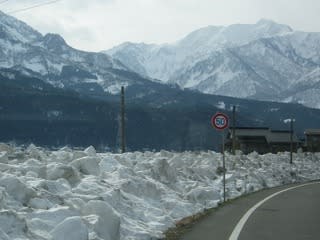 Blocks seem for melting fast.
This is the end.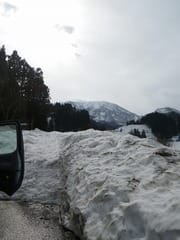 Now we walk from here.
There was a serow.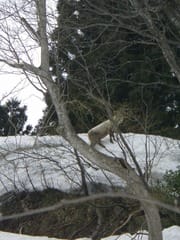 Keep climbing.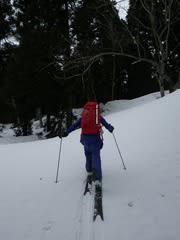 It started snowing nicely. We hoped the depth would become enough when we came down.
We wanted to go down a different valley from the top,
It was blowing heavily and no visibility.
Now we go down here.
Looks like the powder snow.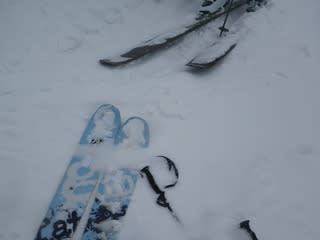 WE enjoyed the powder snow. We hit the bottom but the bottom was not frozen and soft enough.
Not like a condition in April.
Mellow atmosphere.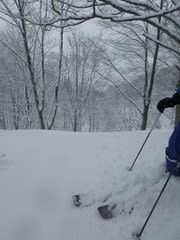 Good course.
Nice trek and unexpected powder snow.