Ski day 42 at HappoOne
42nd day for this ski season, 24 days for powder, 9 days for backcountry, telemark for 14 days
HappoOne 13:00-16:00
Gear: Pocket Rocket(Telemark)+GARMONT ENER-G
It was raining and turned snowing in the afternoon.
The forecast said it would be raining. I got up very late.
As the forecast said, the rain turned to the snow. Now I went skiing.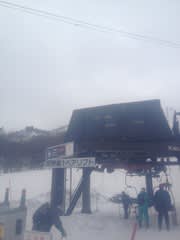 The snow got less at the base.
It was raining at the base, but
turned to snow at the higher area.
Riesen was covered by few snow,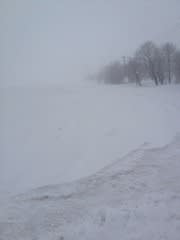 and no track.
The snow was wet and I used gondora lift.
I got several runs on Riesen and Central.
Usagi.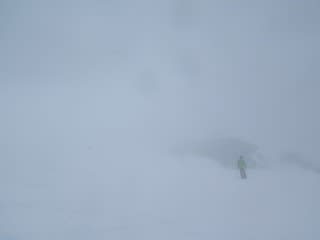 Upper lifts were closed and I climbed up.
Others were climbing. They said they would stay at an upper cabin.
It was not the deep snow. Probably 3cm.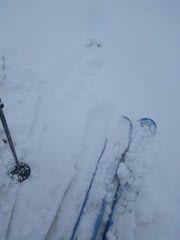 Under the snow it was not frozen yet. Nicely soft and could run like powder snow.
No track.
I enjoyed very much.
Pizakaya for diner.