Ski day 41 at HappoOne
41st day for this ski season, 24 days for powder, 9 days for backcountry, telemark for 13 days
HappoOne 8:00-11:00 13:45-16:30
Gear:
BanYa
M1102+GARMONT RADIUM
The second last powder day.
I always say, this is the second last powder day, wishing the next one.
It was snowing all the day. I got up early and wondered either of Cortina or Happo one.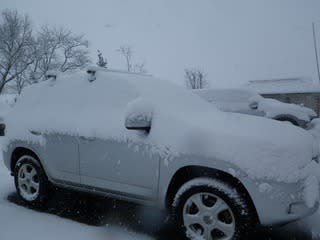 It snowed 10cm deep at the base.
Now we got to HappoOne.
Gondola station.
A long cue already, but a few powder junkies.
Usagi.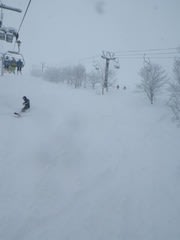 Looks good!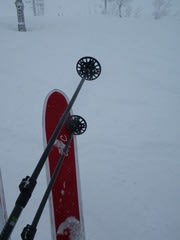 The ski poles are the one my powder mate left.
I had no pictures while I was running in the powder snow.
We enjoyed much.
Coffee break. Usually the coffee is free by 10am, but I paid after 10am.
I thank for the free coffee.
Buckwheat noodle for lunch.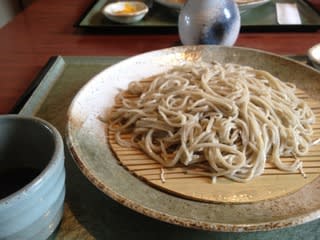 100% pure buckwheat. Rich flavor.
I came back home and worked some.
I would finish it, but it was still snowing.
No reason to quit. Then I went again.
I attempted to have telamark ski, but it snowed 10cm deep already.
Now, it should be Alpine.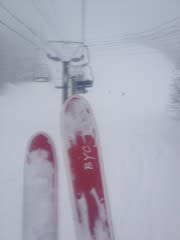 I put on
BanYa
M1102 again.
We skied much until the close time.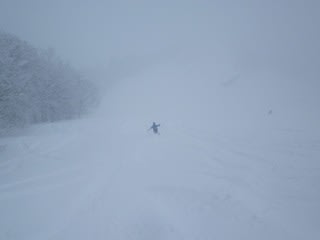 Nice powder day.
I came back to the parking and found the car was covered with 10cm snow again.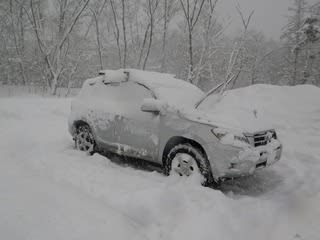 Ramen for diner.
Still good tomorrow. It's a shame I cannot be here.