Ski day 37 at Hakuba47/Hakuba Goryu
37th day for this ski season, 21 days for powder, 9 days for backcountry, telemark for 12 days
Hakuba47/Hakuba Goryu 12:05-14:30
Gear: Pocket Rocket(Telemark)+GARMONT ENER-G
I went to Hakuba47, connected to Hakuba Goryu.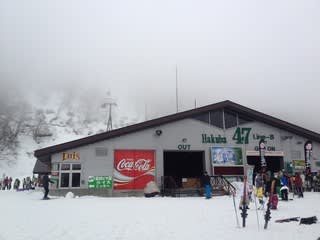 I do not come often here.
I had to run quickly until it rained.
It was foggy up there.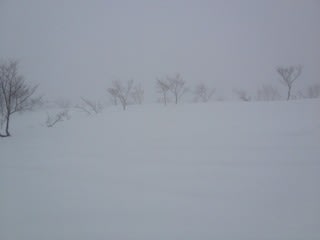 Came down to Goryu.
A crab soup, 100Yen.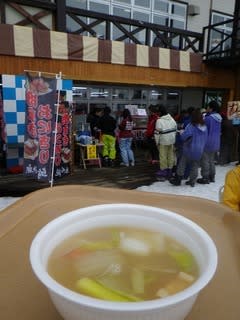 The taste was good but the service was awful. They sold a rice ball with pork in 350 yen and the crab soup was free. I ordered it but they insisted me to go to the other long cue for it!
I did several runs in Goryu, and came back to Hakuba 47.
It started raining.
Now the time to end.
Only two hours and half but it was good condition for telemark.