Ski day 36 at HappoOne
36th day for this ski season, 21 days for powder, 9 days for backcountry, telemark for 11 days
HappoOne 12:50-13:40
Gear: Pocket Rocket(Telemark)+GARMONT ENER-G
I knew it was raining today, but depressing...
The begining od this week there was powder snow. The condition was kept good in the cold weather.
But it is raining on Saturday and Sunday.
The low pressure in the south of Japan brings rain to Tokyo and Hakuba, nothing good for us.
I got up at 11.30.
There was no reason to go skiing, but I just want to ski everytime I come to Hakuba.
It was raining and I took the gondola lift.
Raining heavily. Drops came from the ventilator.
I knew I am stupid, but there were others.
It snowed 10cm in the morning.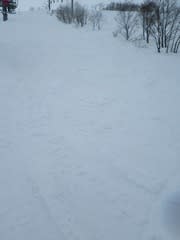 But the rain spoiled at all.
I came up to the top,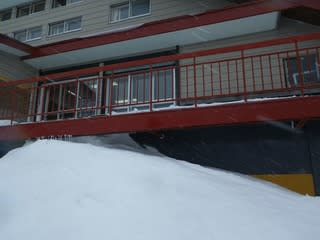 But it was still raining.
I skied twice.
I totally got wet.