Ski day 35 at Minekata
35th day for this ski season, 21 days for powder, 9 days for backcountry, telemark for 10 days
Minekata 10:30-13:30
Gear:
BanYa
M0809
HappoOne shut me out, and I went to Minekata.
Today I wanted to go to HappoOne from the open time but I was very exhausted by the late work.
I got up at 8.30 and left home 9.30.
HappoOne had a ski sampling trial, where I wanted to try.
But all parking lots were full. The staff did not tell me where was vacant.
The other side was probably vacant, but I left my ski set home.
I came back home and picket my ski, then went to
Minekata.
This is the first time to ski here.
My season ticket is also available here, and I wanted to come here this season.
I found today is the last day of this ski area.
For the first run I went to non-groomed course. Looked powder!??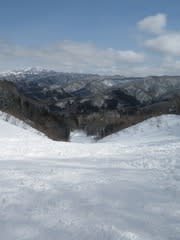 Very crusty.
Then I run down the groomed course.
There were few people there and I could run fast.
I walked from the end of the lift to the peak.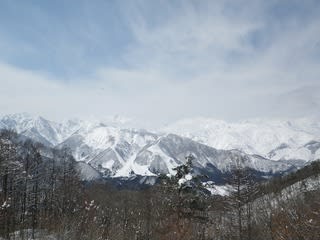 Nice view.
I came here for MTB ride in summer and autumn.
Looks nice trail for backcountry ski.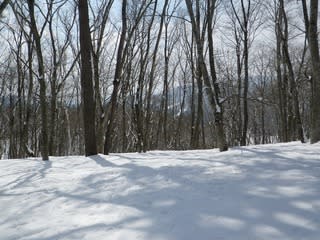 A resthouse in the middle.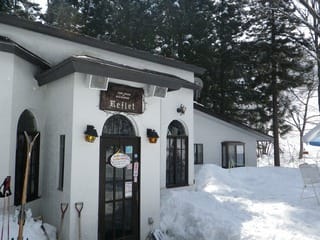 I knew this place. I have tried a cake made by this patisrie before.
Apple torte.
After the break I ran fast again.
Getting cloudy, as the forecast said.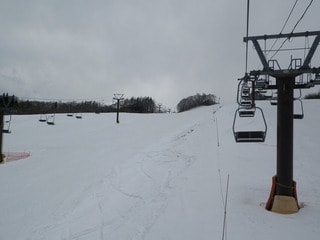 I skiied for three hours nicely.
After ski, we enjoyed coffee and cakes.