Ski day 34 at HappoOne
34th day for this ski season, 21 days for powder, 9 days for backcountry, telemark for 10 days
HappoOne 7:45-10:40
Gear:
BanYa
M1102+GARMONT RADIUM
HappoOne 13:10-13:40
Gear: Pocket Rocket(Telemark)+GARMONT ENER-G
Powder snow in HappoOne in a long time.
Friday. Chains or snow tires were required on the way to Hakuba.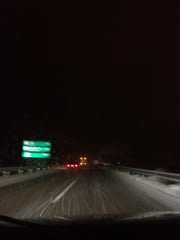 Looks nice for the powder snow.
I joined a cue of the first ride of Happo Gondola lift.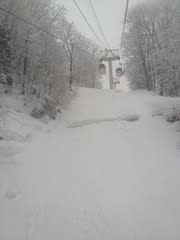 All white again in Hakuba.
Probably this will be the last or the second last powder.
At Usagidaira, the main course for The 49th All Japan Ski Technique Championship was being prepared.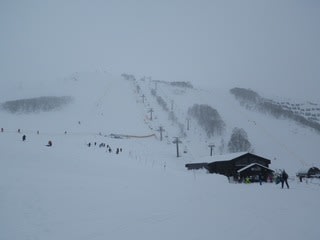 Then the powder running area was limited.
The condition at Usagi did not look good.
I ran there, but the ski hit the bottom.
Grat lift was almost ready.
We were the first passenger.
The ski also hit the bottom, but it was fun enough.
Going down to Skyline.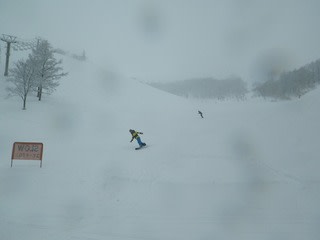 The ski also hit there, but it was ok.
I ran down there several times.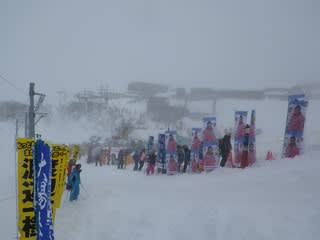 The Championship was ready in Usagidaira.
Powder run was nice enough to me.
In the afternoon I skiied with my wife.
But the view was awful with the fog.
It was no fun. Let's go home now.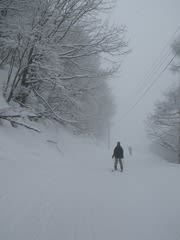 Only 30mins ride!
It was not a good idea to go home straight, then we went to Hakuba Cortina.
It was not for the powder snow, but...
Strawberry fair
.
Nice sweets.
I enjoyed the powder snow in this season in Cortina.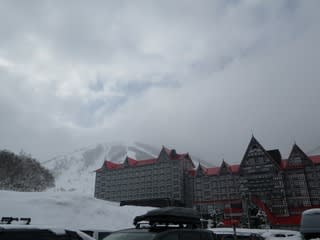 I don't expect the powder in Cortina any more. I miss it.
Chinese for diner.