Ski day 32 at Telemakuri
32nd day for this ski season, 19 days for powder, 8 days for backcountry, telemark for 9 days
Charmont 7:30-7:30
Iwatake 10:15-15:15
Gear: Bandit Lite(Telemark)+GARMONT ENER-G
I joined one of the biggest Telemark ski event, Telemakuri 2o13.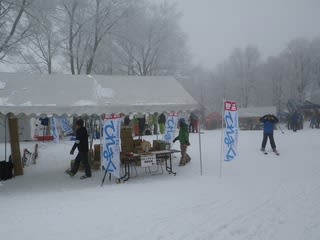 Last night Charmont Hiuchi annouced the forecast with 20-30cm new snow.
We woke up 5:30 and went to Charmon to have the powder snow again.
It was raining on the way. It was not a good sign.
We came to Charmont, but...
The new snow fall was only 10cm. We came up all the way, but nothing but to go back.
Coming back to Hakuba, and I joined one of the biggest telemark ski event, Teremakuri 2013.
I have known the event for years, but never been there.
The course I attended was the sampling course. I could try many new ski sets.
The first one was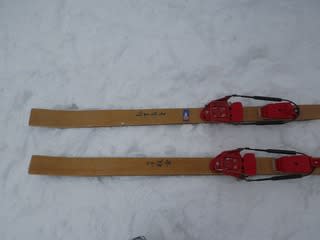 BanYa
's "Chopsticks", looks like wooden chopsticks. I have wanted to try for a long time.
After that I tried many ski sets.
This sets is NTN binding ski.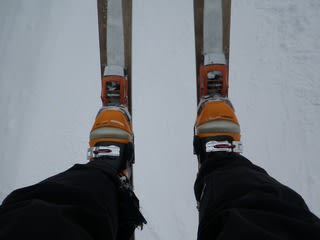 I could not use this perfectly.
It is not good on such hard condition, but
I borrowed an ultimate fat ski, Blackdiamond Gigawatt. I wish I could try this on a powder day.
A lottery event with stamps of trials.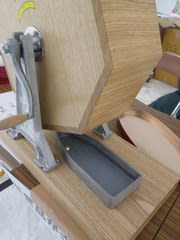 I won the special prize. I was very much surprised. For lottery, the last of the second last was the best I won before.
TLT binding as the special prize.
And I joined a radio search training presented by MAMMUT.
I use MAMMUT radio. I thought I would win easily, but could not.
I left the event with last ride.
I did not intend to be here for such a long time.
For diner I went to a party.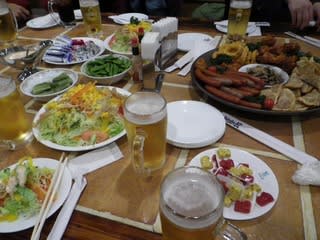 This party has been held at Hakuba 47 base restaurant every year.
The party was so much fan as usual.