My sweets -Day 4(Taneya)
4days for this season
For an article on March 14th.
In Japan March 14th is called a White Day, when a male gives back to a female for St. Valentine's day.
As a typical scene gentlemen were buying sweets at a department store.
There were long cues at famous brand stores like LADURÉE and Pierre Marcolini, but a traditional Japanese sweet is much more valuable.
Seasonal Japanese sweets:
(from the top)
Sakura mochi, or a rice cake and bean paste wrapped with cherry blossom leaf
Yaki sakura, or a baked rice cake with cherry blossom flavor and bean paste
Kusamochi, or a rice‐flour dumpling mixed with mugwort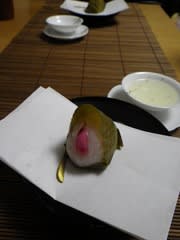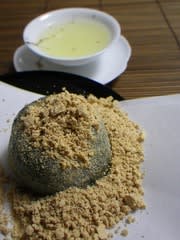 Profile
Taneya
(Japanese only)