Ski day 30 at HappoOne/Iwatake/Hakuba BC
29th day for this ski season, 18 days for powder, 8 days for backcountry, telemark for 8 days
HappoOne 7:45-10:30
Gear:
BanYa
M0809
Iwatake 10:45-12:30
Gear:
BanYa
M0809
Hakuba BC 14:15-15:15
Gear: Pocket Rocket(Telemark)+GARMONT ENER-G
Today I went around three different ski places.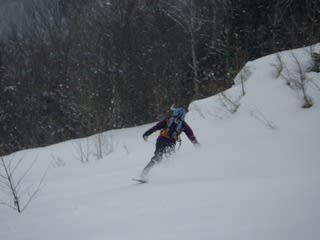 On Saturday I was invited to a wedding celemony. After the party, I travelled to Hakuba, via a bullet train and bus.
Sunday.
We could not expect the powder snow, but tried the first run on the terrains of HappoOne.
7:30 am.
People were gathering, but they looked much different from the powder day.
We went down on Panorama. No gap and flat. The visibility was not good, but
I could run very fast without worrying about gaps.
The terrain to Kokusai was not groomed and rough.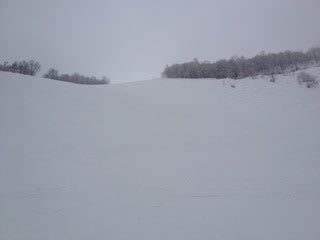 We went up Kokusai again, and I went down on Riesen twice and several times on Panorama.
I ran less than one minutes to go down on Panorama.
Free coffee as usual.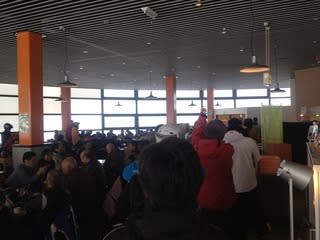 It was very croweded today.
I came here at 9:30, but I refilled only three times.
I ran enough in HappoOne.
Then I went to Iwatake, other ski area in Hakuba.
It was a long time I have been here last time, except I visited here in summer season. Probably it's been 10 years since I skiied before.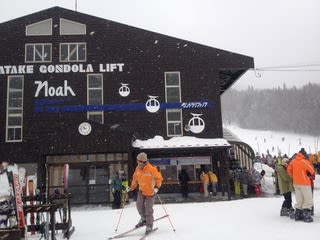 The gondora lift was crowded and I took chair lifts.
I took almost all lifts in 1 hour and half.
Some terrains were very quiet.
Nice moderate terrains.
For lunch we went to Kikyoyoa, a Japanese seafood resutaurant.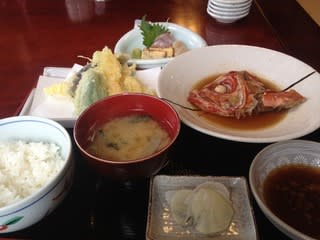 Pretty much volume for me.
After lunch we climbed a hill in Hakuba.
The lower site was very rough, but upper was nice with some powder snow.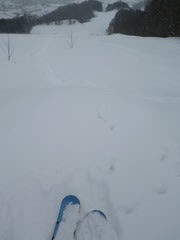 Looks good.
Nice powder spray.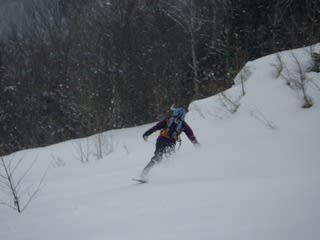 I enjoyed a long day today.