Ski day 28 at HappoOne/Sanosaka
28th day for this ski season, 18 days for powder, 7 days for backcountry, telemark for 7 days
HappoOne 7:45-10:40
Gear:
BanYa
M0809
Sanosaka 13:00-14:20
Gear: Pocket Rocket(Telemark)+GARMONT ENER-G
HappoOne powder ski, in a long time.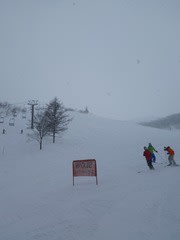 It was snowing in Tokyo Friday night, when I left.
I was worrying about the traffic, the highways could be easily closed due to the snow in Tokyo.
It snowed much in Nagano, too.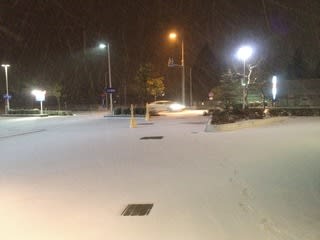 In the morning I realized it did not snow much in Hakuba.
It snowed much in Otari, but there should be the other risk that the upper lifts would be closed.
After I considered much I decided to go to Happo. If the condition would be bad, I could go to Cortina.
Also I wanted to ride on
BanYa
M0809 in HaoppoOne.
Alpen lift.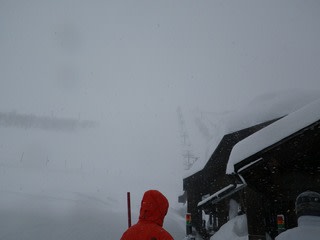 The gaps were not covered well.
The first ride was not so good as hitting the bottom.
For the second and third runs were good.
For the third run I went fown to Skyline through Kurobishi, even though the lifts were not running yet.
The thrid run was beautiful.
I went down to the bottom of Sakka, then could catch the Skyline lift.
At 9.30am the powder was almost finished.
I came back home and did some work for my business.
Hrmmm, it's early to settle down myself.
Then I went skiing again.
The second area was
Hakuba Sanosaka Snow Resort
.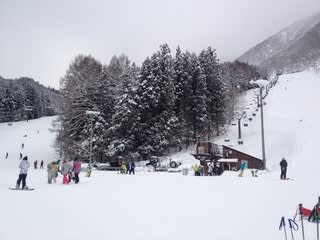 I have been here once, came down to this ski area from the mountain, but did not run on the terrains.
Powder area.
The powder was almost finished, but I enjoyed running on the telemark ski.