Ski day 27 at HappoOne
27th day for this ski season, 17 days for powder, 7 days for backcountry, telemark for 6 days
HappoOne 7:45-13:30
Gear:
BanYa
M0809
We enjoyed powder snow in HappoOne.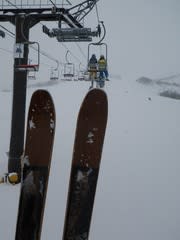 The forecast said it snowed at night and we planned to go to Cortina, but the morning report said the fresh snow in 5-10cm. Not good enough.
We went to HappoOne then.
The lift was not busy in the early morning.
Skyline cource.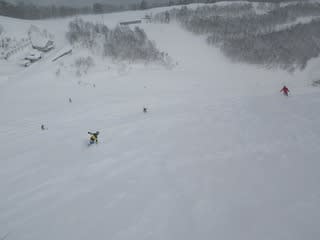 We enjoyed unexpected powder snow.
Today I rode on normal ski of
BanYa
, but it was still a fun for skiing today.
Snow Navi (Japanese only)
took my photo.。
After several runs we went to Sun terrace Panorama, where free coffee is provided by 10am.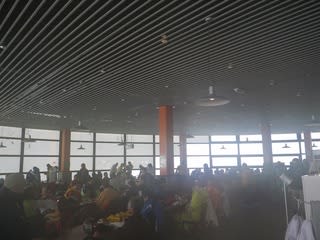 Very croweded. But everybody leave after the free time.
After the coffee time we went out and found it became very windy.
The lift often stopped.
We could not go up higher than Usagi. We went down on Riesen.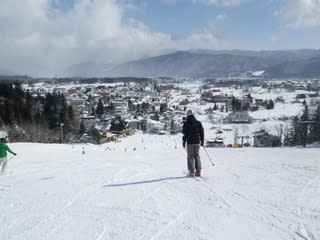 The lower side was very calm.
Lunch at Hüttenzauber.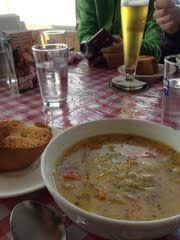 After lunch we went up again, but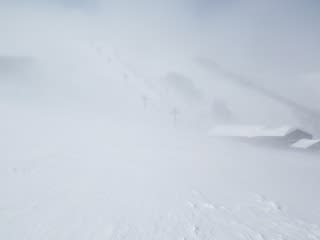 it was still windy.
Lifts of Panorama were stopped.
We attepmpted to go around on Kokusai lift, but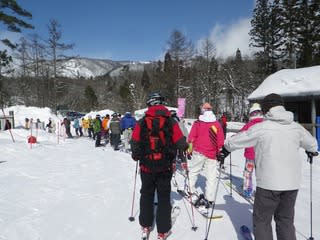 It had a long cue. Then we finished.
Snowy road. It will disappear in next few weeks.
Coffee house Senju.
Rich flavor coffee, chocolate and homemade bread. Reluxing time.