Ski day 25 at Otari
25th day for this ski season, 15 days for powder, 7 days for backcountry, telemark for 6 days
Cortina/Otari 8:30-11:30
Gear:
BanYa
M1102+GARMONT RADIUM
G'day, indeed at Cortina.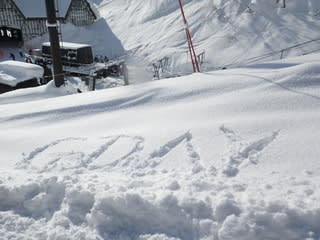 It was pretty good snowing in the evening. Heavy snow should be expected in Otari.
In the morning.
Facebook of Hakuba Cortina said 25cm depth of fresh snow. Mmm, the ski must hit the bottom.
We came up to Cortina anyway.
Many powder junkies were gathering.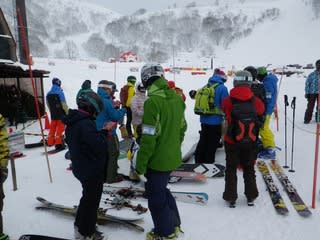 A ski patrol signboard showed "hitting the botton", which made us demotivated.
We were in the good position in the lift cue, but we avoided Hieda #2 and #3.
The other course we took was very good!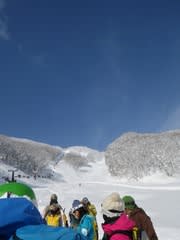 Everyone looked excited!
The second run was also nice but it was almost ending.
The other area we tried was also finished.
Then, we tried a famous backcountry area among our skimates.
I have never been here.
We chose a good course referring other friends' blogs and a map.
This is it, but the condition did not look good.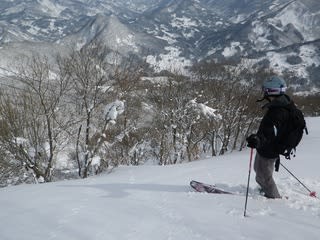 We tried the other side in North.
Very nice.
Then we were suffered from bumpy fields on the way back.
The snow condition was bad. Warm weather made the snow wet.
Minami-Otari station.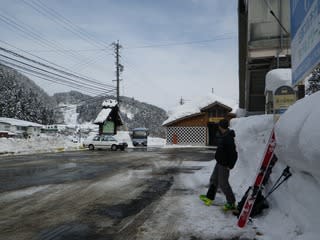 A hotel shuttle service is available almost every hour.
In the afternoon I went to HappoOne.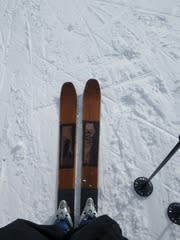 I took
BanYa
M0809 for freeriding.
The terrain became vacant, which makes us ride free.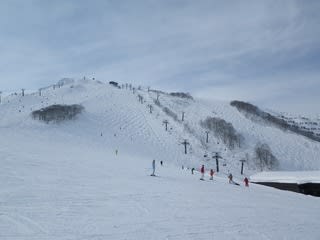 It was bumpy, though.
Curry with rice at a restaurant along the ski course. I hardly take meals in the ski area, but I felt hungry.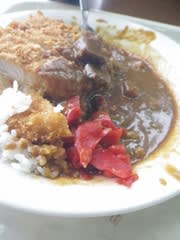 The curry was not warm. Probably they control the temperature not to concentrate the curry sauce, but it is not good at all.
The condition was also nice in HappoOne.