Ski day 24 at Otari
24th day for this ski season, 14 days for powder, 7 days for backcountry, telemark for 6 days
Otari 8:30-11:20
Gear:
BanYa
M1102+GARMONT RADIUM
It was a sunny & powder day yesterday, and Cortina must be finished.
It did not snow much today, but we went to Cortina anyway.
Cortina #4 chair lift.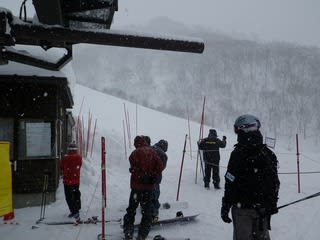 Much fewer people than the powder days.
We went up but found the terrains were not soft.
We gave up Cortina terrains and attempted a backcountry course
I went a year ago
.
Daihouraku, or a great collapse.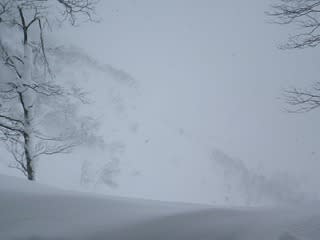 We went back to the ski area and took the other lift.
We went through nice trees.
I lost the way in the middle and referred the map so many times.
I should be able to come much more nice course next time.
At 11:20, we came down to a village.
Nakatsuchi station.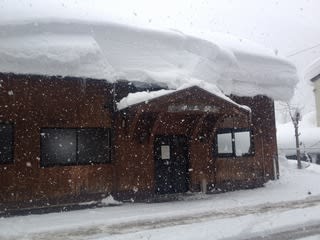 We planed to take a train at 11:37, but...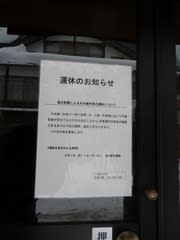 Suspend due to the heavy snow!!
An alternative bus service was also stopped due to the snow removal.
It was lucky that there is a small taxi company in front of the station.
They took us to Minami-Otari station in 1,900yen.
Well, we should enjoy skiing more not for the train if the taxi fare is such.
From Minami-Otari station, Cortina hotel bus is available.
It was a good short trip today.
Ramen for lunch, at YaEn.
The three sheets of seaweed represent the three Hakuba summits.