USA-day 14-Salt Lake City
Continued from
USA-day 13-Grand Teton
Today the ski area conditions were hopeless. We decided to go sightseeing today.
The first place we visited was Bonneville Salt Flats, a salt field 100 miles away from Salt Lake City.
A long drive on I-80 to the west.
After running 10-15mins, we saw factories probably producing salt.
Now, keep driving!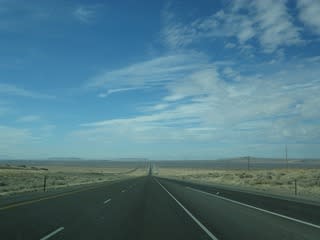 A straight road far far away, as a typical American scene.
A monument called "Tree of Utah" a few miles before the Bonneville.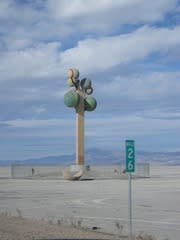 Now we arrived at Bonneville.
Salt lake, known as a huge salt lake used to be much larger, and the field was made with drying up the ancient lake.
This field was used for many movies, like "Independence day", etc.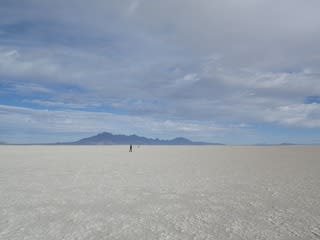 The ground is hard salty field. Very differnt.
After a few minutes driving, we could see "Bonne Ville speedway".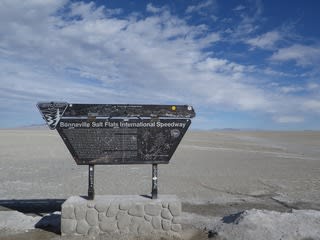 There is no course but just running on the salt field to earn the title of the fastest car in the world.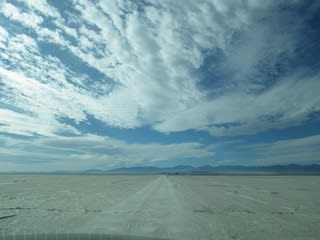 This field was used for several movies, like "The World's Fastest Indian".
Very interesting.
We came back to Salt Lake City and visited
Natural History Museam of Utah
.
The exhibition had dinosaurs bones and the history of this area. Very interesting.
After it we went to "Temple Suqare".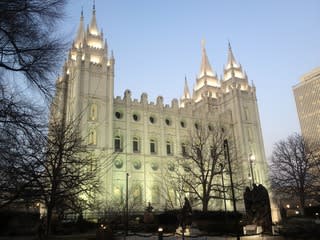 Salt Lake City was developed by Church of Jesus Christ of Latter-day Saints (Mormon) people, and the temple square is for the head of the temples.
This pipe organ is one of the largest organ in the world.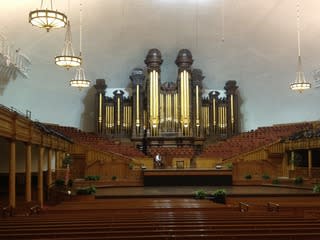 Somebody was tuning the organ. Nice sounds.
The lighted-up cathedral.
A main street in front of the church.
For diner we went to an Italian restaurand
Biaggi's
.
Very nice.
+1-(801) 596-7222
194 S 400 W
Salt Lake City, UT 84101
We enjoyed the last evening in the US.
Continued to
USA-day 15-Back to Japan
.