USA-day 10/Ski day 12 at Jackson Hole
12th day for this ski season, 6 days for powder, 3 days for backcountry, telemark for 3 days
Jackson Hole 9:30-16:30
Gear:
BanYa
M1102+GARMONT RADIUM
Continued from
USA-day 9
A happy new year! Now we are in 2012.
Today, we went to a Holy Land for powder junkies, Jackson Hole!!
I was dreaming to come here, but did not think the dream comes true this time.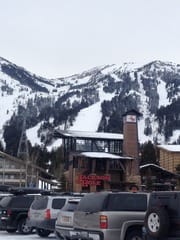 Climbed up to the top by the tram.
For overview, we ran in the course for the first.
The powder was almost finished, but some was still there.
For the second run we went out of the gate.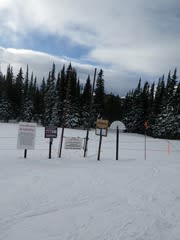 We have to go through designated gates.
We went down a little, and climbed up.
Very few were goint out. The powder should be ours.
The slopes in front of the mountain is the competition area for Powder 8.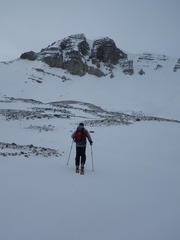 This time it was wind-packed and we chose another slopes which are much happier.
The first run. Great powder run.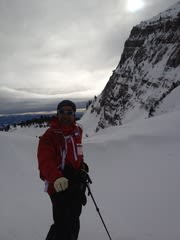 And no one was there but us.
Going further and,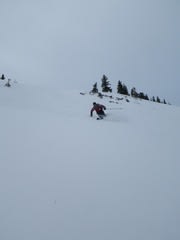 Nice run.
And this also looks good.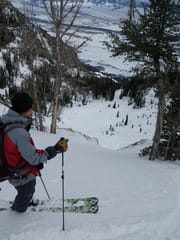 Very nice run.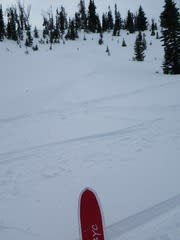 Now the time to ride on
BanYa craft ski set
.
More powder!!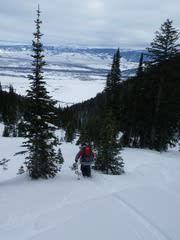 The powder continued to the bottom.
Then we went back to the ski area chasing others trails.
The trails go to the ski area.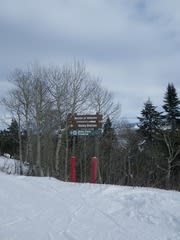 After the back country we climbed by the tram and went down in the ski area.
For the final run we went down with the young boy.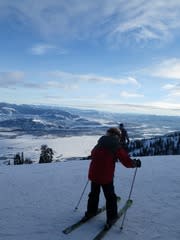 We ran almost full of the day.
It is good to decide we come up here all the way from Salt Lake City.
Jackson Hole, as a promised land.
For diner we went to a Sushi bar.
But we took American style rolls.
Masa Sushi
+1-307-733-2962
Second floor The Inn at Jackson Hole Teton
Continued to
USA-day 11/Ski day 13 at Jackson Hole
.