Ski day 23 at HappoOne
23rd day for this ski season, 13 days for powder, 6 days for backcountry, telemark for 6 days
HappoOne 11:00-14:00
Gear: Pocket Rocket(Telemark)+GARMONT ENER-G
Today I went to HappoOne.
Attempted to go to Cortina, but it did not seem snow much.
(I heard it snowed and covered the trails later)
Nicely sunny day.
It was a weekday and I could go fast. I should take alpen skies instead of telemark.
Hüttenzauber for lunch.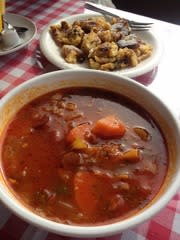 Good taste and reasonable price.
I left my wife here and go up to the mountain to pick up my car parked at the other side.
Doraemon at the Nakiyama lift.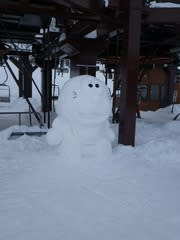 When I came up to Usagi, the sky became cloudy and I could not see the terrains well in flatlight.
I cannot see well in flatlight. Probably farsightedness.
It was a short time but nice riding in the good weather.