Ski day 20 at HappoOne
20th day for this ski season, 11 days for powder, 6 days for backcountry, telemark for 5 days
HappoOne 10:00-16:00
Today I went to Happo.
It was snowing last night but there was not much snow in the morning.
I got start late.
Grat, I walked up yesterday
has been now open.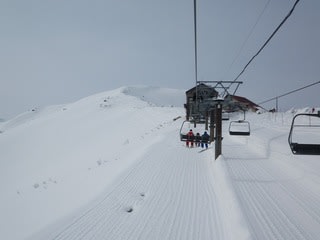 The sea of clouds.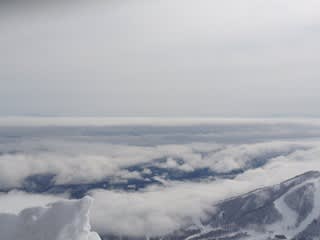 Hakuba summits were seen beautiful.
There was fresh powder snow yesterday, but there was not any more today. It already became rough and bumpy.
The snow was good. I skiied there for several runs.
I joined to Mr. and Mrs. M at lunch.
Happo burger at Snow Plaza Sakka. I knew the burger but this is the first time to eat. Very good.
After lunch I skiied with Mr. and Mrs. M.
Several runs at Sakka and went to Panorama.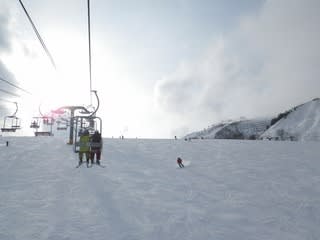 We skiied long.
The forecast told it would snow today, but the weather was good.