Ski day 17 at Hakuba Cortina
17th day for this ski season, 10 days for powder, 6 days for backcountry, telemark for 4 days
Hakuba Cortina 9:00-13:00
Gear:
BanYa
M1102+GARMONT RADIUM
Yesterday it was snowing at night. I expected a powder day but it did not snow in the morning in Hakuba.
A weather channel told me it snowed in Otari village.
Hakuba Cortina Ski Resort in Facebook
told me new snow depth 35cm at 4am.
Too much snow may close there, but I tried Cortina anyway.
The roof of the hotel was red (A jinx says the red roof is a sign of fewer snow).
But the risk of course close looked fewer.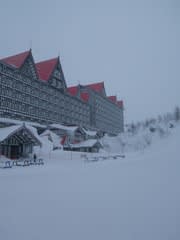 Guests put ski or board in order as they come.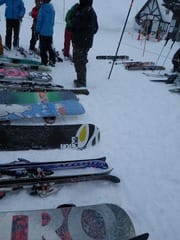 Resort staff located ski and boards in the exact order in the cue.
Good customer service!
I was very late and there were tens people ahead of me.
I almost gave up but tried Hieda course 3 anyway.
No one was there!
I was the first one.
Now the time to enjoy riding on
BanYa
ski. The ski ran fast!!
My trail.
The cue was long for the lift #4, but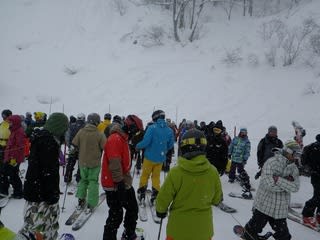 the woods were not busy.
I relaxed riding.
Backcountry side.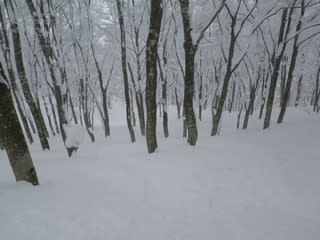 This side was also good. The snow was not deep yet, though.
The water flowed a little at the dam.
You can go through on your ski, but the wet ski will be frozen later.
It was a good powder day.
I was skiing until the time limit of a half day ticket.
Chinese for diner