Ski day 15 at Mt.Hakuba-Norikura
15th day for this ski season, 8 days for powder, 6 days for backcountry, telemark for 3 days
Hakuba-Norikura 9:00-13:00
Gear:
BanYa
M1102+GARMONT RADIUM
Continued from
USA-day 15-Back to Japan
We came to Hakuba, after arriving to Narita Airport and just stopping by home.
Today I went to the back country. It helps to adjust the jet lag.
Ticket windows at Tsugaike Ski Resort were croweded because it was Sunday with following the national holiday.
There were many people going to the back country, but few were heading to Mt. Hakuba-Norikura.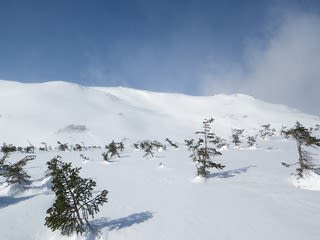 We climbed fast and got the top.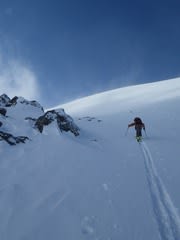 Nice blue sky. The snow condition was also good.
We came to the ridge. Now ski down, but..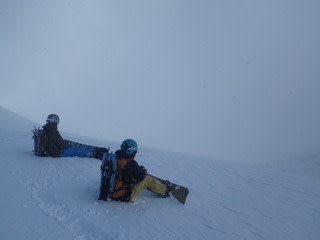 The fog came up and we lost the visibility. We waited for a while until the fog went away.
We waited for a few minutes, but the fog did not go. We decided to go down.
The visibility was good enough to go down.
Just after we went down, we got the clear view. Mmmm.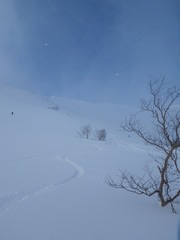 It was still a good ski.
The lower mountain had the good powder snow.
BanYa
ski ran very fast. Nice run.
We had curry rice at Pooh, a small cafe.
Diner at Tako Taco with Heineken.
Continued to
Ski day 16 at HappoOne