USA-day 5/Ski day 10 at Snowbird
10th day for this ski season, 5 days for powder, 2 days for backcountry, telemark for 3 days
Snowbird 10:00-14:30
Gear:
BanYa
M1102+GARMONT RADIUM
Continued from
USA-day 4/Ski day 9 at Alta
Today we went to Snowbird again.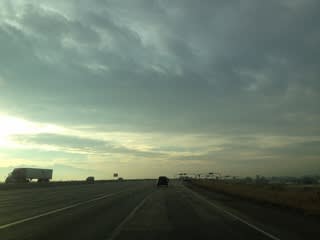 The forecast says the weather is getting worse (for a powder junky it's getting "BETTER"), it is cloudy. Hope some snow.
It was windy at the top of Snowbird.
And terrains were hard.
Last year
, we were here and enjoyed powder skiing.
We did not any break until 2pm.
But this year, it looks like this.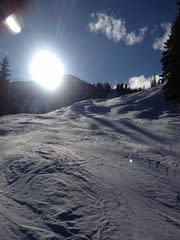 Terrain downhill is still nice.
Hamburger for lunch.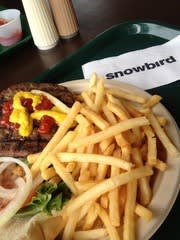 I like it and take everyday.
After lunch we took the tram (a ropeway).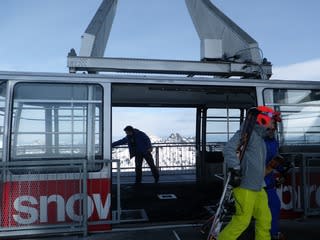 My new ski set made by
BanYa
.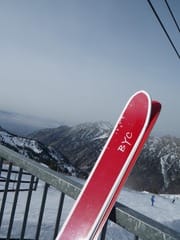 Today, it was the first time to be asked what this ski is.
It became cloudy in the afternoon. Can I hope some snow?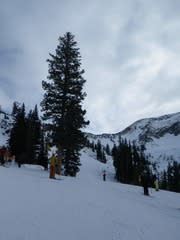 After skiing we went to
Trolley Square
.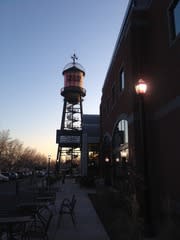 It is newly developed where it used be the trolley base many years ago.
Nice shops and restaurants are here.
For diner we went to
The Tin Angel Café
.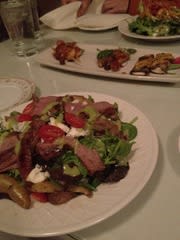 It was too much for us, but taste is good.
365 West 400 South
Salt Lake City, Utah
+1-801-328-4155
Continued to
USA-day 6/Ski day 11 at Solitude