USA-day 1
We come here, Salt Lake City, just like last year.
I have a friend skiing together since we were collage students. He moved to US four years ago for his work. Since then we have spent skiing in US in New Year's holidays.
The first and second time were in Colorado. Third time, last year, and this time are in Salt Lake City. He goes back to Japan soon. This is probably the last chance to ski in SLC.
Narita Airport.
Today was one of the most busiest day in the holiday season.
We left home early and checked in very smoothly. But the cue for the security check is very very long...
We had to wait for more than 30 mins.
We transferred the flight at Seatle, and landed in Salt Lake City again.
It is interesting to see high mountains and aircrafts.
There is few snow here.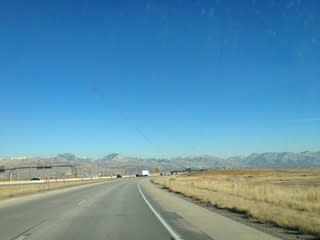 There was more snow last year....
A sports shop in downtown.
PRAY FOR SNOW. Exactly!!
We went to a Chinese restaurant for diner.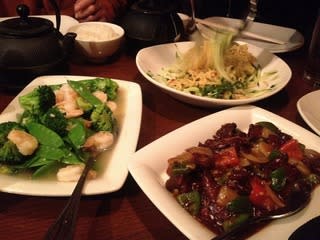 P.F. Chang's
174 West 300 South
Salt Lake City, UT 84101
(801) 539-0500
Continued to
USA-day 2/Ski day 7 at Snowbird
.