Taiwan -day 3-Taipei
Continued from
Taiwan -day 2-Taipei
Today we move out proactively.
For the breakfast we wanted to have Tofu soup, but..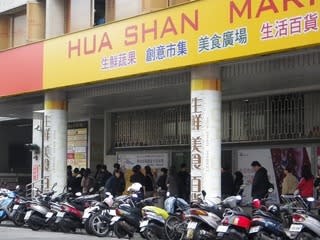 The restaurant is very popular and crowded. Now we give up and try other places.
Chinese onion bread and pork burger.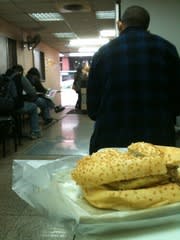 Nice Chinese atmosphere. Only one lady takes orders, cooks, delivers and manages everything.
The plate is covered with plastic bag. Probably she has no time to wash dishes.
This is the way we did when the water supply stopped due to the disaster.
It is a franchise chain of JSP, but nice enough.
Then we go to a store of pineapple cake.
This is very good. Much better than the other.
Afterward we go to a tea store.
This is very much special wholesale store. The owner does not speak Japanese. I try to speak Chinese.
In the afternoon we go to a sightseeing spot, Jiufen. A bus #1062 from Zhongxiao Fuxing takes us there for an hour.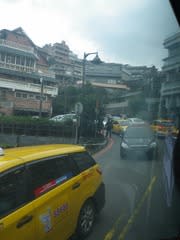 The road is crowded. It is narrow and the busses do not pass each other.
The bus we rode.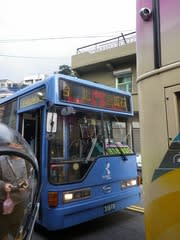 MRT card is available. It should be charged well before riding.
The town is very much crowded.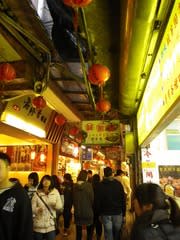 We walk through the narrow path. There are many interesting places.
What a strange object of Heineken cans!
We visit a sweet potato soup shop, 阿柑姨芋圓.
A long cue, but it rounds fast.
Paid cash and go further into the store, then
We can eat it to look down the sea.
It is sweet and makes us warm.
Then we go further.
This building inspired Mr. Hayao Miyazaki, a famous Japanese animator when he built the idea of the famous movie "Spirited Away", or "Sen to Chihiro no Kamikakushi"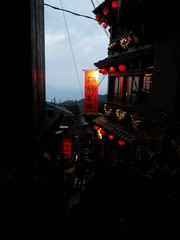 Looks similar to the Onsen (Spa) house of "Aburaya" in the movie.
We relaxed with tea at 天空之城.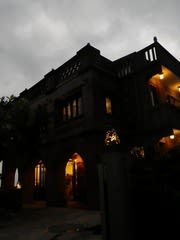 It got dark. The view of the sea becomes a good night view.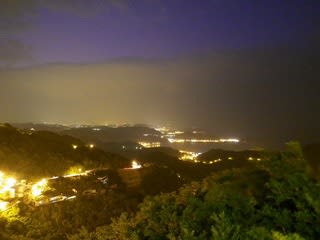 On the way back we took a taxi. It costs 1,000 NTD to Taipei. It should be better to check with the driver before riding.
We asked the driver to take us to a restaurant for diner.
It was hard for the driver to find the place, but he somehow managed.
Xiaolongbao, hot steamed dumpling.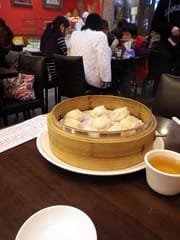 Very nice!
Lastly we go to Yongkangjie.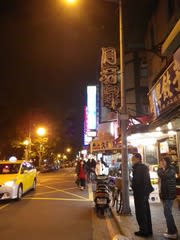 We have a special tea at a tea salon.
We did many today.
Continue to
Taiwan -day 4-Taipei