Ski day 4 at Hakuba Goryu Ski Resort
4th day for this ski season, 3 days for powder, 2 days for backcountry, telemark for 2 day
Hakuba Goryu
9:00-10:00
Gear: Pocket Rocket(Telemark)+GARMONT ENER-G
Everybody was excited about the total eclipse of the moon last night.
I was watching Facebook and Twitter, but could not see the moon.
But it was snowing and we now have some snow.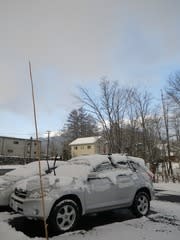 The village is covered with the snow.
Powder snow can be expected?
I go to Hakuba Goryu Ski Resort again, that's the only one that is open today.
A long cue already.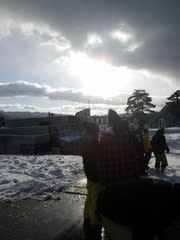 It's very windy up there and the operation has not started yet.
I met some ski mates on the gondola lift.
We go together.
The terrain is pressed and there is few powder snow.
And it is very windy.
The first and second run was good, but it became more windy, and the lifts often stop.
The slowed-down lift made a long waiting cue.
Well, it's time to finish, I have run for only an hour though.
I won a special season ticket this year.
It is valid for all seven ski areas in Hakuba village.
The ticket is printed as "VIP".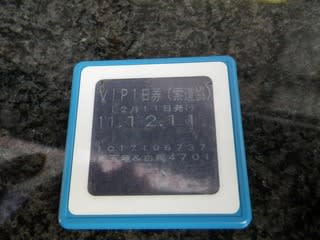 How nice!
I was blew on the lift and felt very cold. I went straight to Onsen, or a hot spa.