Ski day 3 at Hakuba Goryu Ski Resort
3rd day for this ski season, 3 days for powder, 2 days for backcountry, telemark for 1 day
Hakuba Goryu
11:00-12:00
Gear: Pocket Rocket(Telemark)+GARMONT ENER-G
We come to Hakuba.
I have expected skiing, but there is few snow.
Ski areas have already announced the operatinos closed.
I gave up skiing and drunk beer, then got asleep/
I woke up very late, had breakfast and saw my friends walking out to the parking wearing ski jackets. They said
Hakuba Goryu
is now open.
I quickly changed cloths and went out.
The base has no snow but the mountains are white.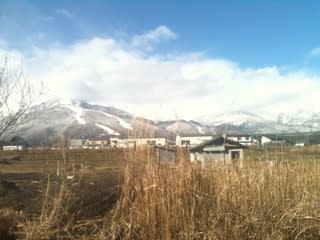 Goryu. No snow at the base, but I was very excited to ski.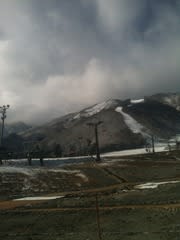 Very shallow, but it's powder!
I mate some friends at there, and we were riding together.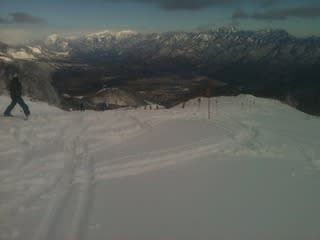 It was only an hour, but enjoyed very much.
Lunch at Tako Taco, a Mexican restaurant.