Cycling/Rope work -Day 37-Ohmachi(50.3/5,751.1km)
Day 37, 91days for cycling, total distance 5,751.1km, total climb 75,372m
Ohmachi 6:36-19:24
Distance today 50.3km, climb 695m, duration 2:59, avg speed 16.8km/h, burned 1,119kcal
Gear: Specialized Rockhopper Pro
Today's route
.
Today I participate a rope work lesson of
Banya tour
.
It is held at Ohmachi, 25km away from Hakuba.
I go there by bicycle.
I had to get up 1 hour earlier than going by car.
Almost a morgenrot.
The road is as usual, but I cannot go slowly as I go there in time.
The road is slippery by the rain last night.
Today we have an advanced class.
Reviewing nots in the morning sesson.
We go to Tsubakuro, a buckwheet noodle restaurant for lunch.
Waraji soba, or a sandal-shape fried Tofu and buckwheet noodle.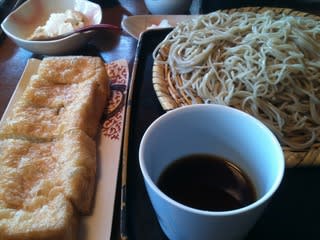 A large Abura-age, or a fried Tofu. Also fresh buckwheet is good.
For the afternoon session, we descend and ascend by rope.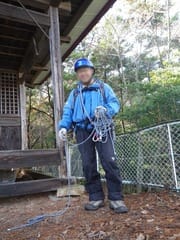 This is a simulation work to climb on a knife ridge with guide support.
It's hard.
The next work is abseiling.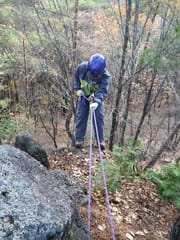 The next step is the cliff.
I also did it.
The cliff I came down. This is the first time for me for abseiling.
It's good for me to be prepared before I go to the real situation really needed.
The guide comes down very fast and easily.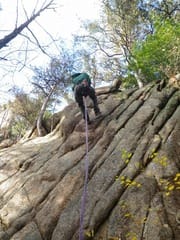 We did another abseiling on a different cliff.
This cliff is overhung. It is also a good training.
The work ended at 4.30. Now we just wait for the season coming.
Now I go home by bicycle.
It gets dark.
Very dark on the road.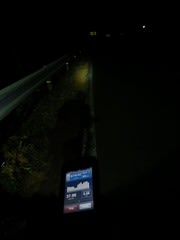 I go to Tako Taco, a Mexican restaurant for diner.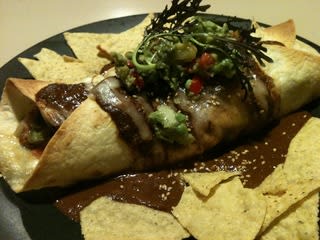 50km for cycling is short, but good enough work with acending and decending.