Cycling-Day 38-Okutama Lake(158.0/5,909.1km)
Day 38, 92days for cycling, total distance 5,909.1km, total climb 75,972m
Okutama Lake 5:45-17:16
Distance today 158.0km, climb 600m, duration 9:53, avg speed 16.0km/h, burned 2,369kcal
Gear: Specialized Rockhopper Pro
I was afraid it was raining weekends, but the forecast told me the rain would stop in the midnight.
Ok, now I get up early and go far.
Today I attempt to go to Okutama Lake. I've been to
Mitake in June
, but Okutama Lake is 20km away and higher.
5:45 Start. It is still dark.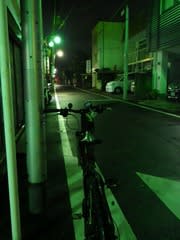 6:23 Entering to Tamagawa Cycling road. It's good for the sunrize. The road has no lights and dangerous to run in the dark.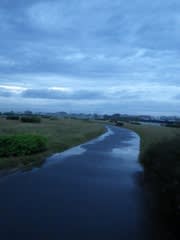 The road is wet just after the raining.
8:19 The end of the Cycling road in Hamura city.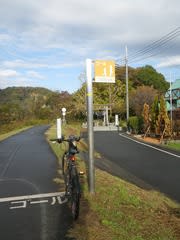 I hegitate the wet road and step aside sometimes.
But I got fallen twice on the slippery road. I scratched my both elbows.
9:15 Kanzanji parking. 2 hours and half.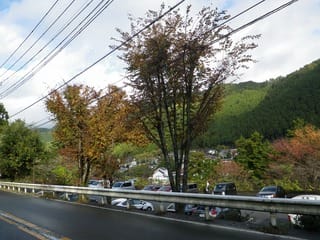 I visit
Gravity
, a canoe school where I often learnd when I was paddling.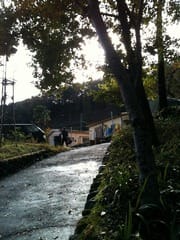 Then start again. 20km to go.
Beautiful color leaves.
The slope is not steep but it is hard enough.
Scarely in tunnels.
I recommend to use a pedestrian road in Hikawa tunnel. The length is more than 600m and cars run fast.
10:30 Arriving at Okutama lake. 1 hour after Mitake.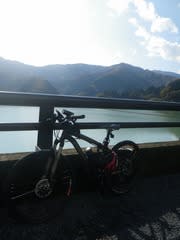 80km from my home, 4 hours and 15 mins.
I have never watched Okutama lake like this.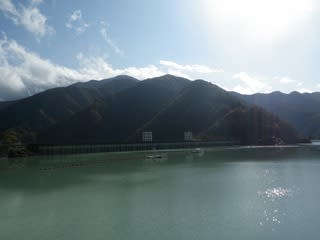 Ogouchi dam. How scarely.
This is the flood channel when the dam is full of water.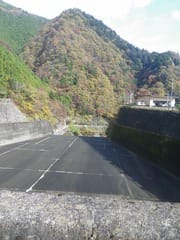 I want to see the water flows here.
After a break, starting at 11:00.
Another 80km to go home. It's much easier to descend.
Beautiful color leaves again.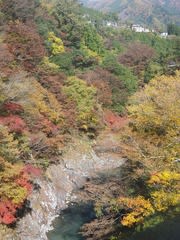 11:56 The parking lot of the 3rd power station.
I have been here many times when I was paddling. The car with boats reminds me the days.
I used to put my boat here to bring the car to the goal. I never thought I would come here by my bicycle from home.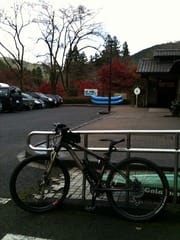 It is also beautiful here.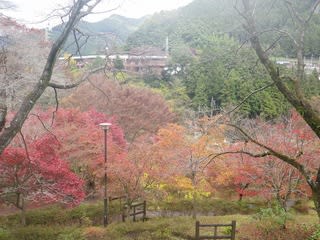 A gingko tree in front of Gyokudo museum. I hear the yellow leaves are colored best here.
I used to look up the tree from the river. I have never seen it like this.
Mitake Kohashi bridge and a white water spot, Kohashi wave.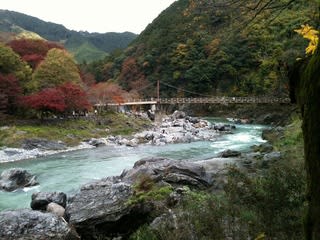 The paddler tries to do cart wheel (a trick to rotate a boat vertically).
I used to do it before.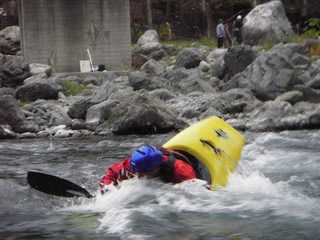 Going down further. The start of the cycling road at 13:21.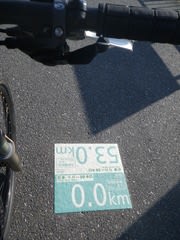 The cable jointing my iphone and my sub battery has a trouble.
I leave the cycling road to find the cable.
I did not have to buy it but I wanted to record a log with my iphone.
I go around again and again, then iphone's battery ran out.
Finally I find a Softbank shop, but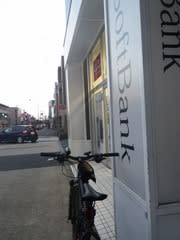 I had to be in the same cue for the new contracts even though I just wanted to buy an accessary.
I waited for 15 mins but no advance. Now I go.
It is not sunset yet, but I see thick clouds.
A dark cloud is ahead.
Arriving at home at 17:16. I could be home by 4pm if I would not try to find the cable.
Also the log on Runkeeper is destroyed after I attempted to edit the log manually.
Too bad....