Cycling-Day 34-Azumino(108.0/5,539.6km)
Day 34, 88days for cycling, total distance 5,539.6km, total climb 71,419m
Azumino 10:05-16:53
Distance today 108.0km, climb 1,033m, duration 5:20, avg speed 20.2km/h, burned 2,799kcal
Gear: Specialized Rockhopper Pro
Route today
.
Today I squeezed my day off and come to Hakuba.
Perfect blue sky.
I wanted to get up early but could not. I was not feeling good in the early morning.
Now I start at 10:05.
A twitter told me a beautiful view of Hakuba summits from Aoki lake.
Well, I go there.
10:47 Aoki lake.
Perfect blue sky. Some take pictures.
I want to eat curry for lunch. I know good curry restaurants in Matsumoto, Toyoshina and Oomachi.
Matsumoto is too far as I left late. Oomachi is too close.
Now I go to Toyoshina.
12:00 Mt. Ariake.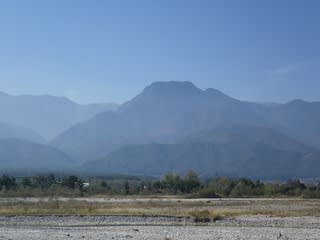 12:16 Daioh Wasabi Farm.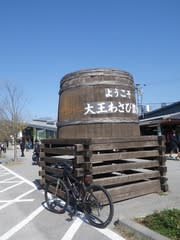 It always rained when I came here, but today it is very fine.
Now keep going.
13:06 Arriving at Kurakyu.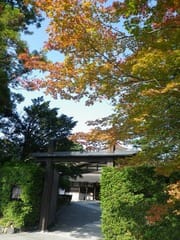 Kurakyu is a Karinto (a Japanese style fried suger cookie) factory. It was originally a Japanese old style farmers house.
Now it is the lunch time.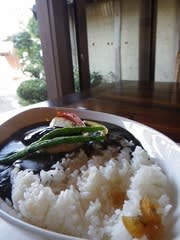 This curry has black sugar.
Today I expected color leaves, but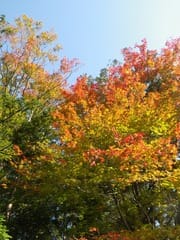 The one at the entrance seems the best.
Now I go home.
I found a cycling road.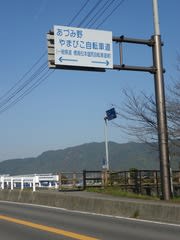 It looks nice, but...
It ends in a short run.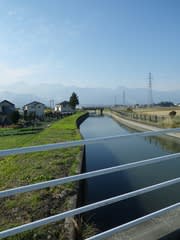 Probably due to the budget issue, the road ends here. It seems planned as the bank is already built.
A panorama photo.

Nice view of North Japan alps.
Some beautiful places of color leaves.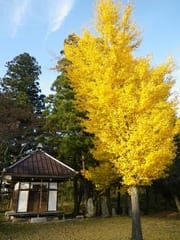 I also take a nostalgic photo.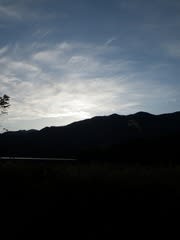 A bakery at Hakuba, Pan-no-yama.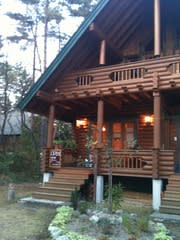 I ended my run at Ricca, a cake bakery.
A nice riding in good weather.