Cycling-Day 32-Showa Kinen Park(104.9/5,334.6km)
Day 32, 86days for cycling, total distance 5,334.6km, total climb 69,425m
Showa Kinen Park 8:45-16:07
Distance today 104.9km, climb 885m, duration 6:16, avg speed 16.7km/h, burned 3,025kcal
Gear: Specialized Rockhopper Pro
Route today
.
I go cycling today.
I woke up with the sound of the rain. I was afraid of raining but it stopped in the morning.
It was becoming the blue sky.
I was informed that the entry fee of
Showa Kinen Park
is free.
I have been there once 7 years ago.
It is the best time to see cosmos flowers.
Te road is still wet.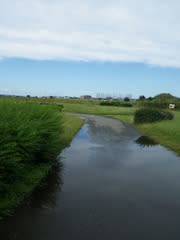 Not running on Tamagawa Cycling road for a while.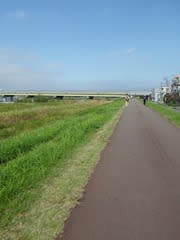 10:42 Arrived at the park. 2 hours riding.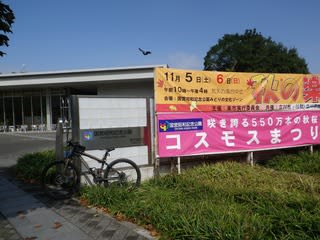 Cycling roads are well organized in the park. We may bring our own bicycles through designated gates.
Good road to run.
I wish MTB trails would be organized as well like
I ran in state parks in the US
I go around the trail for a while.
Then, the cosmos flowers.
Very crowded with the free entry fee.
Magnificent!
I took many pictures.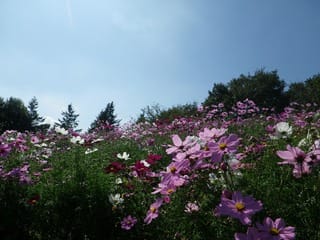 It is a little shorter to go home directly. I run along a river Zanbori next to the park.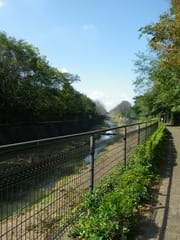 I come to Tama river again.
Beautiful blue sky.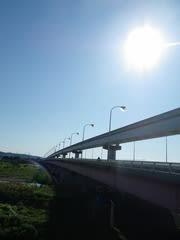 Tamagawa river side has a craft event
Momijiichi 2011
(Japanese only).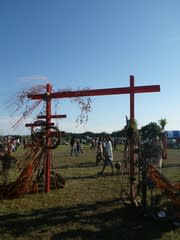 Today it is good for athletic events and traditional festivals.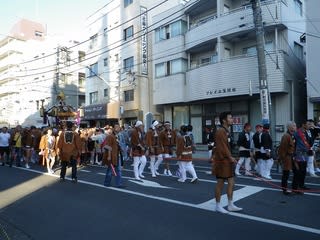 The round trip to Showa Kinen Park is 70km, but I ran over 100km at the end.