USA -day 7,8-Michigan, MTB-Day 2-Pinckney(20.6/58.8km)
Day 2, 7days for MTB cycling, total distance 58.8km, total climb 1,181m
Pinckney 14:39-16:43
Distance today 20.6km, climb 222m, duration 2:4, avg speed 9.9km/h, burned 654kcal
Gear: Cannondale F600
Continued from
USA -day 6-Chicago
Route today
.
It was raining yesterday. I wanted to ride an MTB, but gave up. After raining, I tried Trike.
I was struggling first. My skiing skills helped me for the ride after 30mins practice.
Today my friend Yoshi takes me for an MTB ride.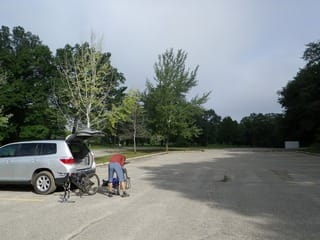 Brighton State Park for the first.
It was exciting with up and down trails.
My log could not work but Yoshi tells me the ride was 10km.
We drive back to Ann Arbor down town.
Nice quiet town.
Jewish retaurant, Jerusalem.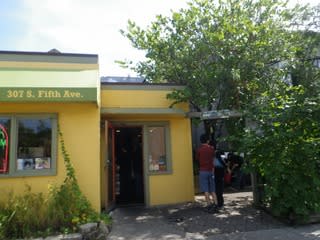 Nice foods!
In the afternoon we go to Wataloo-Pinckney State Park.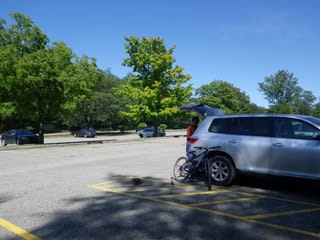 This is also a nice trial.
Few steep up and down and very nice trail.
A beautiful scene.
Nice rides.
Thailand food for dinner.
Continued to
USA -day 9-Michigan to Japan