USA -day 5-Chicago
Continued from
USA -day 4-Michigan
Today we go to Chicago with our friends.
3 hours drive from Michigan takes us to Chicago.
We go to Chinatown for lunch.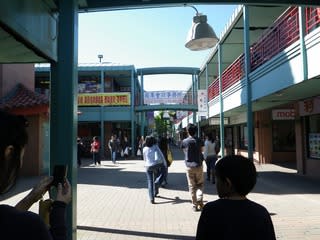 Nice tianxin.
Very nice.
We wanted to go to
The field museum
but the parking lots around the museum were full, or too expensive.
We park a car a little far and walk.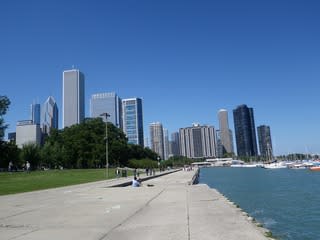 Then we can enjoy such sceneries during walking.
The first look into our sight at the museum is Sue, a Tyrannosaurus fossil.
We look around exhibitions and Egypsian mummies until the closing time.
On the way back to the parking lot, we walk again.
The Millennium Park.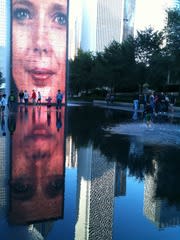 Interesting art works.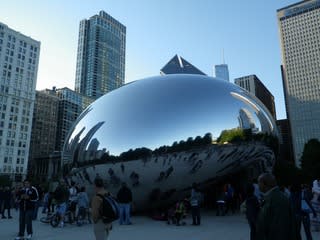 We check in at the hotel and go out for dinner.
A big statue of Marilyn Monroe at The Chicago Tribune.
After dinner we go to The John Hancock Tower.
Beautiful night view.
A photo with our friends.
He almost drops off from the cage!
I love Chicago's beautiful night view.
Continued to
USA -day 6-Chicago