USA -day 4-Michigan
Continued from
USA -day 3-NYC
We leave NYC and move to Michigan, where our friend family lives.
We call a taxi at 5am to catch a flight at 7am. It was still dark outside.
Despite of the early morning there are many people gathering.
Break fast nearby the gate.
Beautiful dawn.
Arrving at Michigan for 3hours flight.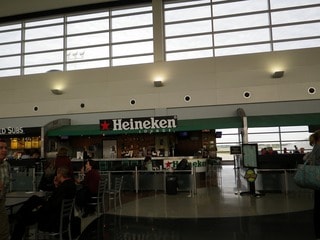 I found a Heineken Lounge at the terminal!! I want to drink beer much there!
The friend picks us up and drives to home.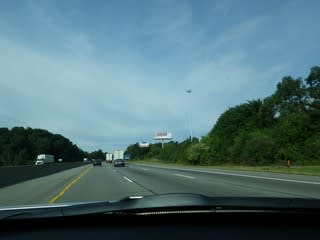 A typical scenery in the US.
We wash laundries and then go to a Korean restaurant for lunch.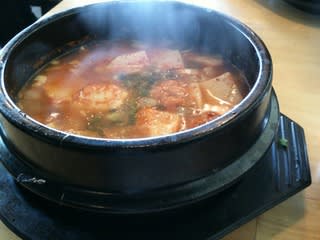 Sundubu.
It becomes very cold in Michigan, felt like a winter in Tokyo. Nice to have warm foods.
Then we go around shopping at various super markets.
We bought donuts on the way. We ordered 9 pcs but they gave us 15pcs in total.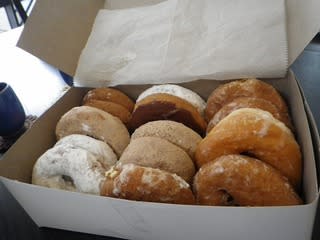 I like this service :-)
We went to a Japanese restaurant for dinner.
Kamo Nabe (or, Duck pot) was nice.
One for the bed with beer brewed in Michigan.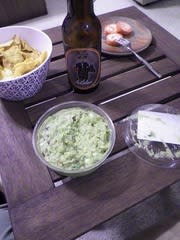 Continued to
USA -day 5-Chicago