USA -day 1-
We come to the USA.
Our friend living in US will come back to Japan soon. We wanted to visit them before they leave. On the way to them we also visit Princeton, where we lived for 6 month 14 years ago.
A road to Narita Airport. It is a beatuful day in Japan.
The check-in counter of Delta is busy.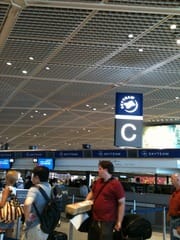 My wife is a silver elite member and we expected to be upgraded, but could not.
I don't have to drive in US today. Now I can drink a lot.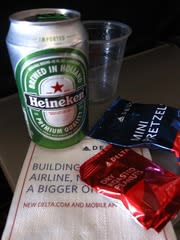 It's good that non-Japanese airlines mostly have Heineken.
A long, long, long flight to NY. It's 13 hours!
No personal video is installed. Sleeping is the only thing I can do.
Arriving at NY and move to Princeton by a limo.
Princeton, a memorable town for us.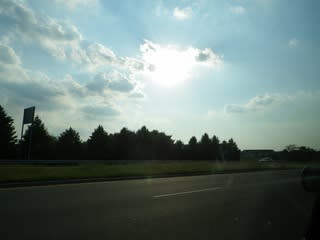 Beatiful green grass and the blue sky.
A suites we lived before. We stay tonight to remember our memorable days.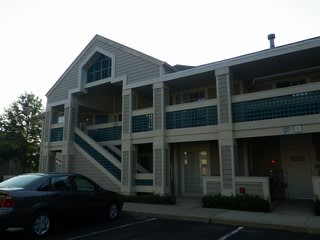 The suites are just above the ones we lived before.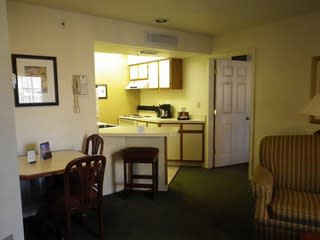 The interia has not been changed a lot since 14 years ago.
At the time the Internet has just begun. I dialed up my pc connecting with a wire.
AT&T provided a toll free access to the point. So all access was free.
Today we have WiFi, as a much advanced technology. But the WiFi is too slow as many people use. It is much slower than the dial-up connection 14 years ago.
We go to dinner to one of our favorite restaurants.
There was a Chinese restaurant called "Sunny Garden", where always provided us asian food.
The place was unfortunately closed.
Then we try another option, a Mediterranean restaurant,
Mediterra
.
29 Hulfish Street
Princeton, New Jersey 08542
609-252-9680
Caramari.
Very nice.
Today is the Paella night.
Paella is also nice but too much for us. We bring to the suites.
The area is a much more usual place for us and we don't feel we are foreigners.
Continued to
USA -day 2-Princeton