Cycling-Day 28-Yabitsu Pass(163.6/4,976.2km)
Day 28, 82days for cycling, total distance 4,976.2km, total climb 64,875m
Yabitsu Pass 6:01-17:59
Distance today 163.6km, climb 2,073m, duration 9:59, avg speed 16.4km/h, burned 5,004kcal
Gear: Specialized Rockhopper Pro
Route today
.
For adjusting the jet lag, I run far today.
Awake up at 5:30, starting at 6am.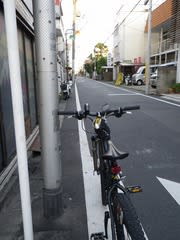 The jet lag wakes me smoothly.
Today, I go to Yabitsu pass, a famous hill climbing spot in Kanto.
Yabitsu pass is located in Tanzawa moutains, west of Kanagawa Prefecture.
I use a riverside road to Kakio, that I found
when I ran in Tama district
.
I wanted to avoid climbing but I go into hills when I try to short cut.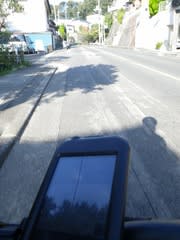 Unexpected climbing...
7:30 Kakio.
Tanzawa mountains are seen ahead. Still far far away.
8:20 Kamimizo station. Many ups and downs till there.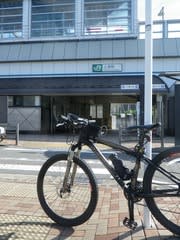 8:45 Across the Sagami river.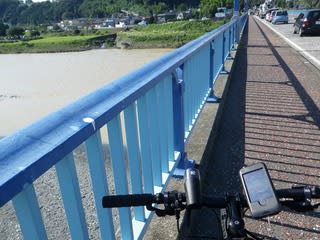 I came here
when I ran from Tama river to Sagami river
.
After Sagami river, I approach to hills and see ups and downs.
9:24 Entrance to Miyagase dam.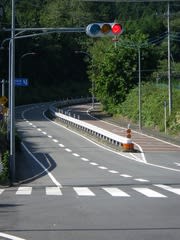 Wow, how steep!!
After the slope I come to the dam.
9:31 Miyagase dam.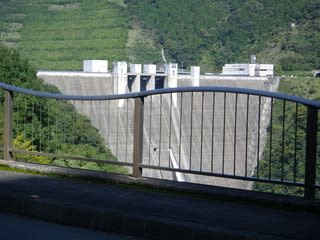 The lake side road has some dark tunnels, which are very scarely as cars run fast.
9:42 Lake Miyagase.
This lake is artificial by the dam for water supply in Kanagawa prefecture.
My iphone got trouble there. The application was not responding and I could not switch off. I pressed the power switch several times and finally could switch off and restart. I wasted over 30 minutes.
10:18 Entrance of Yabitsu pass. The hill climbing begins.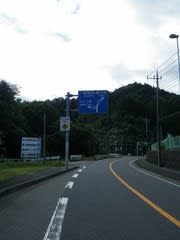 This road is rough and wet.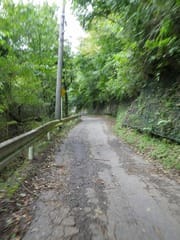 Slippery when descending.
11:45 Yabitsu pass.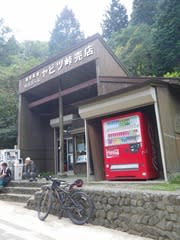 At the beginning the road is flat and I run with the fastest gears, but at the end it is steep.
I was too optimistic to be able to climb less than an hour.
I found I left my wallet at home. I am thirsty but I cannot buy anything.
I wanted to have some delicious foods at the beach, but cannot.
I have to buy drinks and foods at a convenience store, which allows me to pay with electric cash with my mobile phone. No fan...
Just after descending, I see a nice view.
Looking at the whole Sagami bay.
Enoshima island.
I go there on the way home. Looks very very far from here.
Hadano city.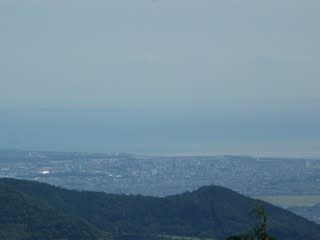 A cyclist took me a picture.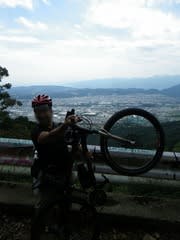 Just after it I found an observatory. Now I take pictures again.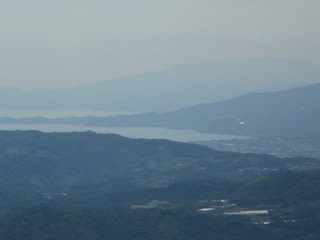 I should go ahead without taking pictures...
After descending the pass, I find there are some slopes.
I did not wanted to climb again and choose the river side avoiding climbing.
At the end the road becomes very rough.
Good for an MTD?
13:46 Across the Sagami river again on Route 134.
14:30 Enoshima. I planned to have lunch there, but I am very late.
Enoshima is very crowded in national holidays.
I can see the Tanzawa mountains, where I was there a few hours ago.
It is emotive that I came that far.
14:45 Leaving Enoshima. I go back on the usual road.
15:36 Totsuka station.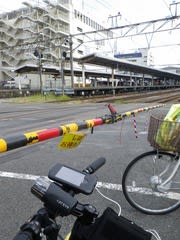 Usually I become exhausted on the way back from Enoshima and speed down to 15km/h or slower. Today I energize myself and run fast.
16:24 Yokohama station, 30km from Enoshima. Today I could run in a good pace.
The cyclists ahead of me were awful.
They changed lanes without looking behind. They were almost hit by a car.
This picture is another example. They changed lanes suddenly again and the car had full breaking.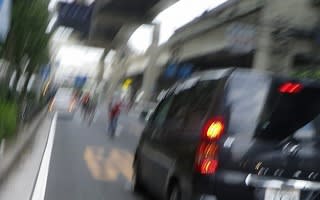 A few nasty cyclists may give an image that all cyclist are same.
In Japan, a car driver is more responsible even if the cyclist is wrong. The car driver must be scared with the cyclists.
How annoying!
I take a short break at a McDonald's (where I can use electric cash) and go further.
17:28 Across Tama river.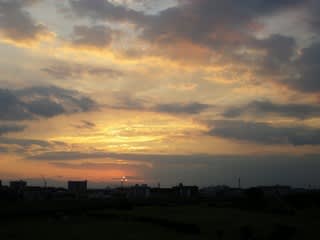 Getting dark now.
18:00 End of work.
12 hours in total, net running for 10 hours.
Today I am exhausted after running over 160km and hill climbing.