Cycling-Day 26-Aoni District(20.8/4,767.4km)
Day 26, 80days for cycling, total distance 4,767.4km, total climb 61,107m
Aoni District 12:52-14:53
Distance today 20.8km, climb 631m, duration 1:40, avg speed 12.4km/h, burned 716kcal
Gear: Specialized Rockhopper Pro
Route today
.
I have come to Hakuba.
I attempted to get up early and go to Tsugaike, but couldn't get up.
I have a short ride in the afternoon.
Paddling spot "Plant" for free style kayaking.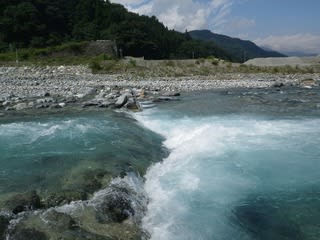 Looks like a hard keeper hole.
A wave.
I could easily image my riding when I saw the wave or the hole, but now I cannot since I quit paddling.
A train running on Oito line.
Now climbing up to Aoni district, a preserved district for old Japanese style houses.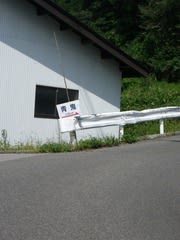 Hakuba village is seen good.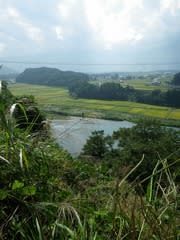 A typical village scenery.
Aoni is not far, but the slope is steep.
Aoni district.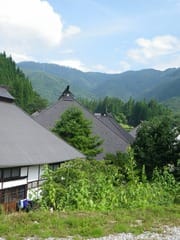 High loof houses. They used to be straw‐thatched roofs but now tin roofs for the preservation.
terraced rice-fields.
If it would be fine, North alps summits would be seen nice.
A gate.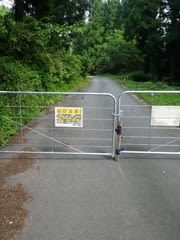 I thought it was closed but it is for protecting fields from wild animals.
I go further but could not find the way out to the other side.
Then I return.
It was a short ride but nice.
After cycling I drive with my wife.
A backwheet field. This is the place for a famous drama broadcasted every morning now.
It was a lonely place last year,
but it is very busy now with reception tents. I saw two large buses.
Miasa Coffee.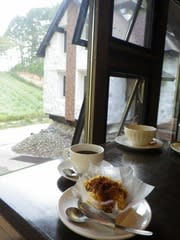 A new restaurant has been open.
It was late and we could enjoy more relaxing time.