MTB-Day 1-Minekata(16.4/38.2km)
Day 1, 6days for cycling, total distance 38.2km, total climb 959m
Minekata 9:39-13:45
Distance today 16.4km, climb 201m, duration 1:42, avg speed 9.6km/h, burned 577kcal
Gear: Specialized Rockhopper Pro
The last day for my summer vacation.
It's already the day 4 for cycling. Now I feel exhausted and run on MTB for a short course.
Today I go with a friend Mr.M, as we met at powder skiing in January.
We go together to Minekata, that's the only one I know as a trail.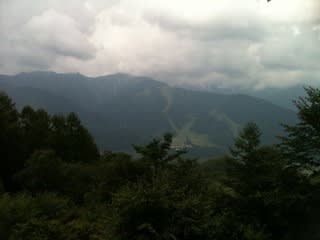 It's cloudy and Hakuba summits are not seen.
Very cool air above 1000m elevation.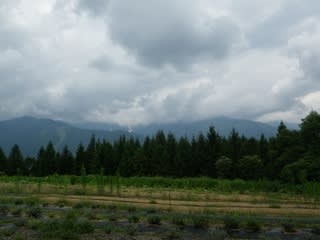 We chose a longer course.
It's good that he likes this course.
On the way back, we met my backcountry mate yukomiso-san.
We have lunch together.
Poke burger at Sounds Like Cafe.
Pretty much enjoyed for four days. Many thanks to my friends.
I left Hakuba very late to avoid traffic, but it was still jammed. It took 1 hour longer than usual.