Cycling-Day 23-Tsugaike Natural Park(23.4/4,551.6km)
Day 23, 77days for cycling, total distance 4,551.6km, total climb 59,080m
Tsugaike Natural Park 7:09-10:38
Distance today 23.4km, climb 1,067m, duration 2:56, avg speed 8.0km/h, burned 1,209kcal
Gear: Specialized Rockhopper Pro
Route today
.
After running very long yesterday
, I thought no more activities today.
My friends yuko-san and miso-san told me they climb to Tsugaike. Then I also come with them.
Nice weather in Hakuba.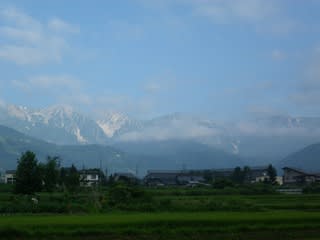 Three different bikes.
We start at 7:16. Elevation 940m.
At 8:43 Arriving at Tsuganomori, the end of the gondola lift.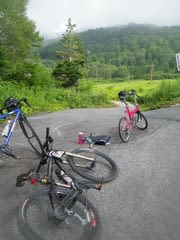 At 9:37 Arriving at Shizenen, or natural garden. Hiked elevation is 900m.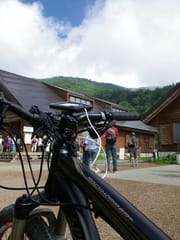 Ice cream for our reward.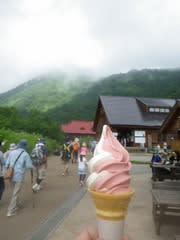 Then descending.
Good cycling, but it is getting hotter at the base.
We took lunch at Taco Tako, a Mexican cafe.
I hiked 4,200m in total for last three days. No more climbing!!