Cycling-Day 22-Togakushi&Sasagamine(123.5/4,528.2km)
Day 22, 76days for cycling, total distance 4,528.2km, total climb 58,013m
Togakushi&Sasagamine 5:30-15:40
Distance today 123.5km, climb 2,772m, duration 8:49, avg speed 14.0km/h, burned 3,500kcal
Gear: Specialized Rockhopper Pro
Route today
.
There is a place called "Sasagamine Ranch" near Myoko. It is an entrance for climbing to Mt. Hiuchi, and a road goes to Otari, that is the only path between Otari and Myoko.
I have planned to go there by MTB, because the path is dirt.
At first I planned just to run on the path, by carrying a bicycle there by train and bus, as an easy way.
But the real adventure should be from Hakuba to Hakuba.
According to a simulation with Google map, the total length is 122km, which is not impossible. But the total hike should be more than 1500m.
Also I have just completed
Norikura hill climb
yesterday.
Is it really possible?
I got up at 4:30. It was still dark. I got asleep again.
Then, I started at 5:30.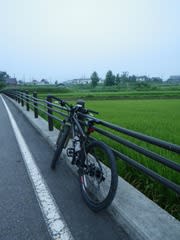 Beautiful clouds with sunrise.
At 6:21 Arriving at the peak of Route 406. Elevation 1,100m. 400m hiked.
Hakuba summits are seen.
Now descending to Kinasa village.
"東京", or Tokyo.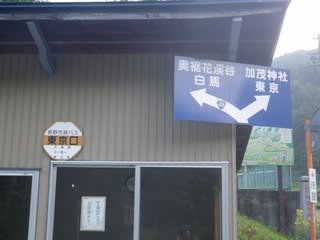 When I saw this signboard, I thought it was a way to Tokyo metropolitan, but it is the name of a small village.
At 6:58 Arriving at Kinasa shrine. Elevation 700m.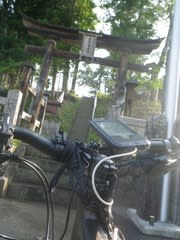 Then ascending 500m.
At 8:17 Arriving at Togakushi entrance.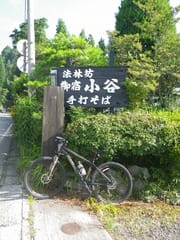 At 8:51 I had a short break for breakfast. 200m hiked from the Togakushi entrance. 1,150m hiked in total.
A parking lot becomes almost full.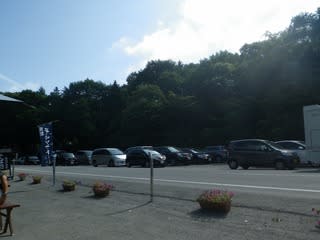 That is why I like bicycle. You can park anywhere.
Desceding again.
At 9:24, "Tomorokoshi road", or "Corn road".
Corn field.
I run through Kurohime highland, and then start climbing again at 10:20.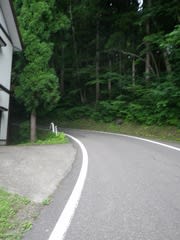 11km to go to Sasagamine. The slope suggests me a long long way.
At 11:39 Arriving at Sasagamine. Climbed 600m, 1,750m in total.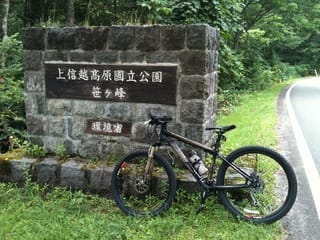 I was wondering if I would come here.
End of the paved road.
I met a road bike rider. Sometimes the path is closed, but he told me he came through the path. It is a good news.
If not, I had to go back all the way.
A dirt road from Sasagamine.
I wanted to run by MTB like this.
At 13:04 Arriving at the highest point of Otomi pass. Elevation 1,500m. 800m hiked from Kurohime, 1,950m in total.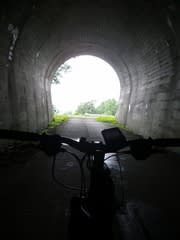 After Otomi pass, descending to Otari village.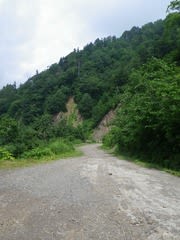 A dirt at the beginning. No guard rails are there. Run carefully not to fall to the valley.
Hotaru, a buckwheat restaurant using an old Japanese style house.
I assume few come here by bicycle.
Buckwheat noodle for my lunch.
Then descending again.
Route 148. Elevation 550m. Now ascending to Hakuba in 150m. This tunnel is too dangerous to run by bicycle, so I choose a small path.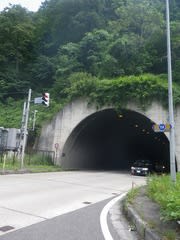 10 hours 10 mins, I come back to Hakuba.
This ride is very long with hill climbing. My goodness, the total hike was 2,100m!