Cycling-Day 18-Tsugaike Natural Garden(37.7/4,208.2km)
Day 18, 72days for cycling, total distance 4,208.2km, total climb 52,598m
Tsugaike Natural Garden 7:19-11:18
Distance today 37.7km, climb 1,669m, duration 3:5, avg speed 12.2km/h, burned 1,331kcal
Gear: Specialized Rockhopper Pro
Route today
.
It was raining on Saturday and Sunday in Hakuba and could not go out.
The weather is still unstable today, but I go out anyway.
7:17 start. The weather is unclear.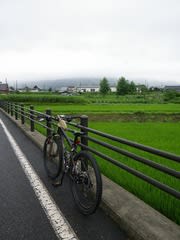 A race "Tsugaike hill climb" is held at Tsugaike Kogen. Today I follow the same route.
This is the start point, Hakuba Oike Station. Started at 7:40.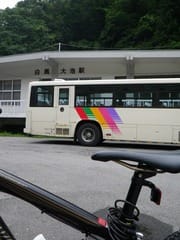 8:05 Arriving at a parking lot of Tsukagike ski area.
I see some hikers. It's not a good weather for hiking (or cycling either!).
The most difficult part of this route is not in the mountain but this street between hotels. It is a steep slope for almost 1km to the middle station of the gondola lift.
8:16 Middle station of the gondola lift.
There are no steep slopes beyond the station, but it is a long long way to go.
It is too foggy to know where I am.
9:25 An entrance for my backcountry skiing.
The same place in winter.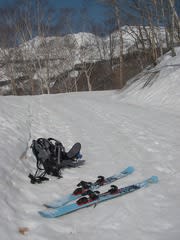 Hope it snows soon!
9:40 end of the route, Tsugaike Natural Garden. 2 hours from the start. 1,260m climbed.
The fastest racer runs in 48 minutes!
Too foggy to see.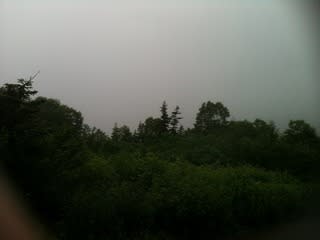 Descending.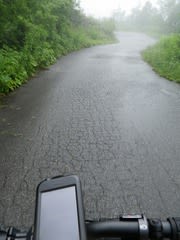 It is too cold.
The base station of the gondola lift. It is warm enough here.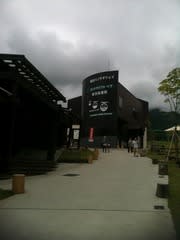 A bridge between Ochikura and Tsugaike. This is expected for smooth drive between them in winter.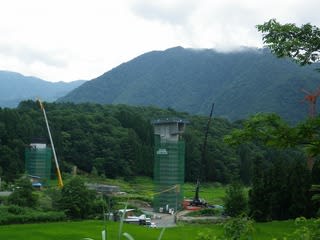 It was good not raining.