Shikoku Day2-Takamatsu
Continued from
Shikoku Day1-Konpira

.
A beautiful morning.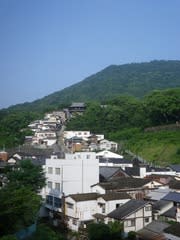 We could not go to the rear shrine for the rain, we tried again in the early morning.
Very few were walking on the trail.
Still cool to climb.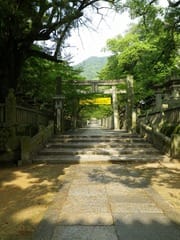 Within an hour walk we arrived at the rear shrine of Konpira.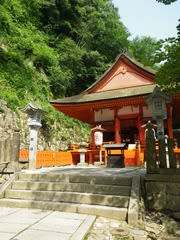 Nice view from the elevation at 421m. The hotel was at 100m, so we climbed up 300m. Good to walk.
We went to Takamatsu city after it.
Kotohira station. An old style building.
Very cute train.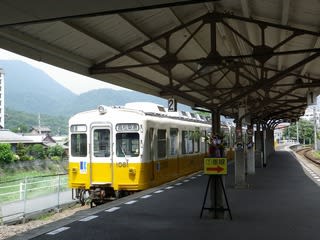 But we drove our car to the city.
On the way to Takamatsu we visited Udon (Japanese noodle) places.
Around Takamatsu and Konpira, Udon is very popular food and you see many noodle places.
The first one was
Yamakoshi
.
I saw a kayak next to my car. He/she should be on the way to Oboke/Koboke, famous rapids.
It's a Jackson Super Star. The paddler must be a big guy.
We did not have to wait very long.
Udon noodle with raw egg (Japanese eats raw egg) and fried (whole) potate.
Very good taste. I was surprized with the long cue when we left the shop.
The next one is Chikusei in Takamatsu city.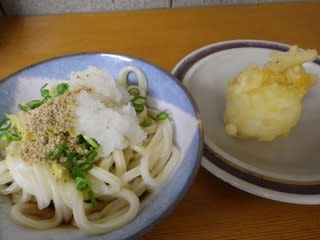 Half udon and half-boiled fried egg.
Very good taste, too.
After it we walked in
Ritsurin Garden
.
Ritsurin Garden is a traditional Japanese garden built and developed by Samurai lords 400 hundred years ago. Then the lords through generations preserved and kept developping the garden.
Kikugetsutei, a tea house.
Feeling very good with winds on Tatami while the outside was very hot.
Reluxing time.
The tea house is very open as you see, but they close rain shutters every day. They have 128 shutters and it takes 20 minutes for three persons to close all of them.
After settling down at a hotel, we went out again.
Riding a train to the downtown.
This old style train reminds my childhood.
A train ticket. Such a paper ticket (and the cut end on the right bottom) is hardly seen now as local residents use IC chips.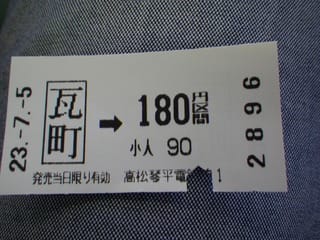 IC chips will be compatible with the ones we use in Tokyo in the near future, and the paper ticket will be gone soon.
We came to Kitahama alley, nearby the ferry terminal.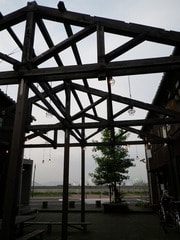 The food was nice.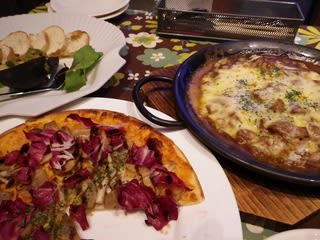 Continue to
Shikoku Day3-Shodoshima
.